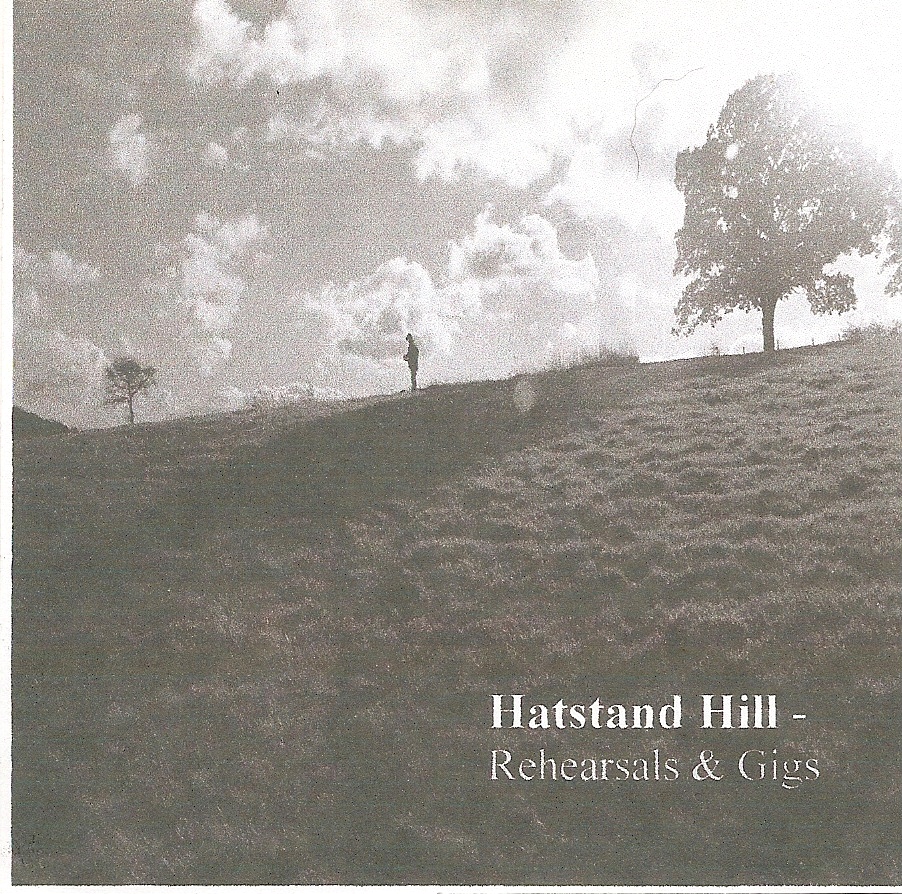 "Rehearsals and Gigs", a summary C.D. 2002. Tracks include. 1. Half Way There. 2. Not Alone. 3. Not The End. 4. Breathe In. 5. Cool Current. 6. Just My Own. 7. Room No.5. 8. Grey Area. 9. Hesitate. 10. Long Walk. 11. Subtle.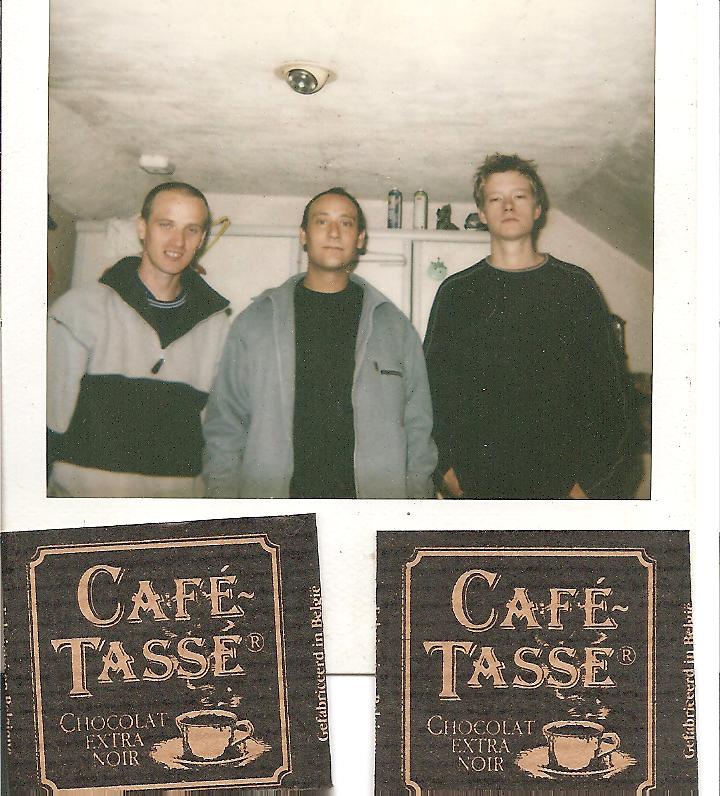 rhill43@btinternet.com
ABOVE. Ian Hatstand, bass,molodica,vocals, Robert Hill, vocals,guitar, Harry Simmonds,vocals,guitar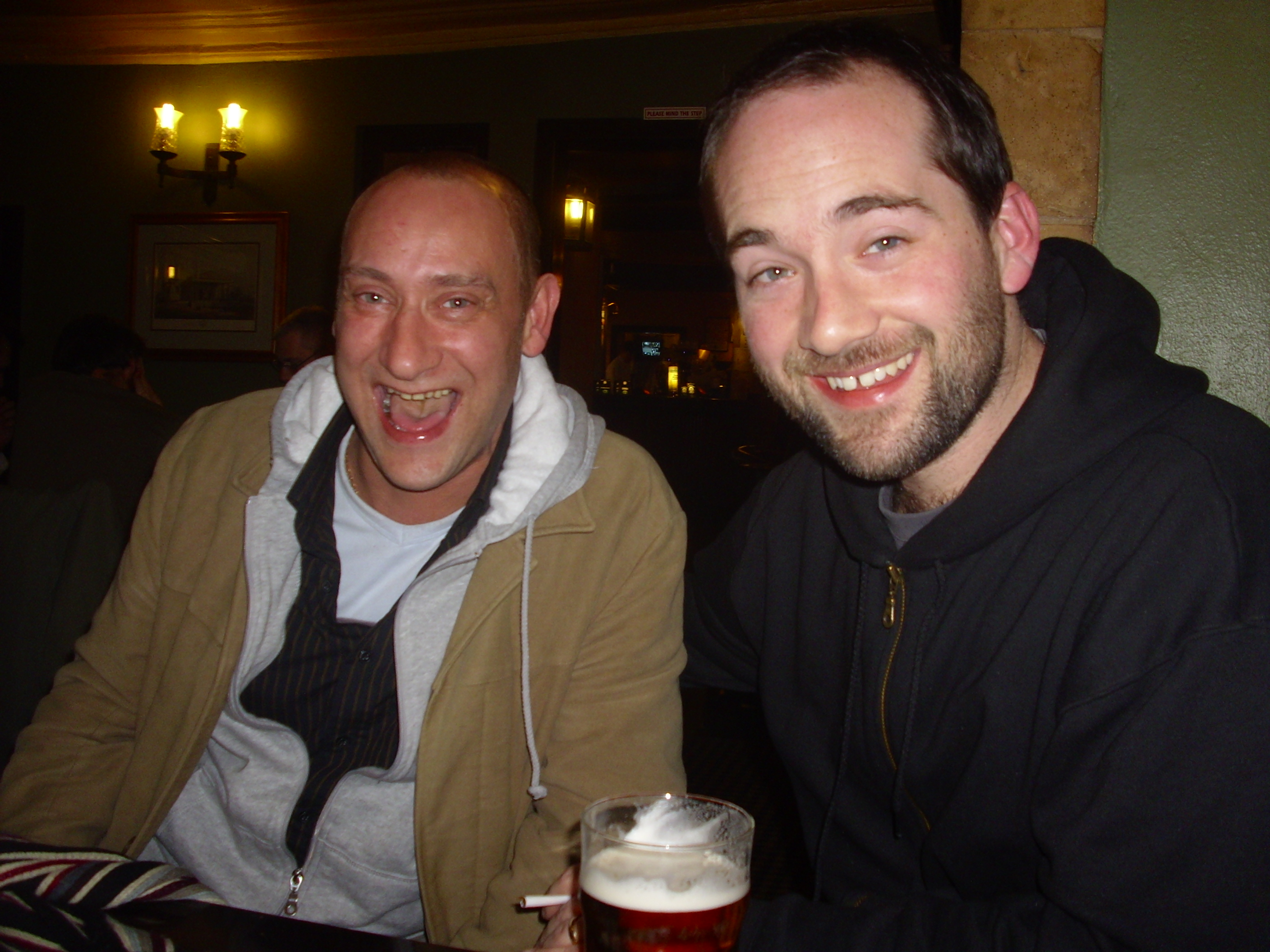 ABOVE. Robert Hill and Duncan George. [recording technician]. Hatstandhill.
BELOW...IN THE GARDEN AT ROOM NO.5, A GARDEN PARTY THAT LASTED 1 YEAR..WE WOULD SPEND OUR TIME RELAXING REHEARSING AND DRINKING...I LOVE ART SCHOOL!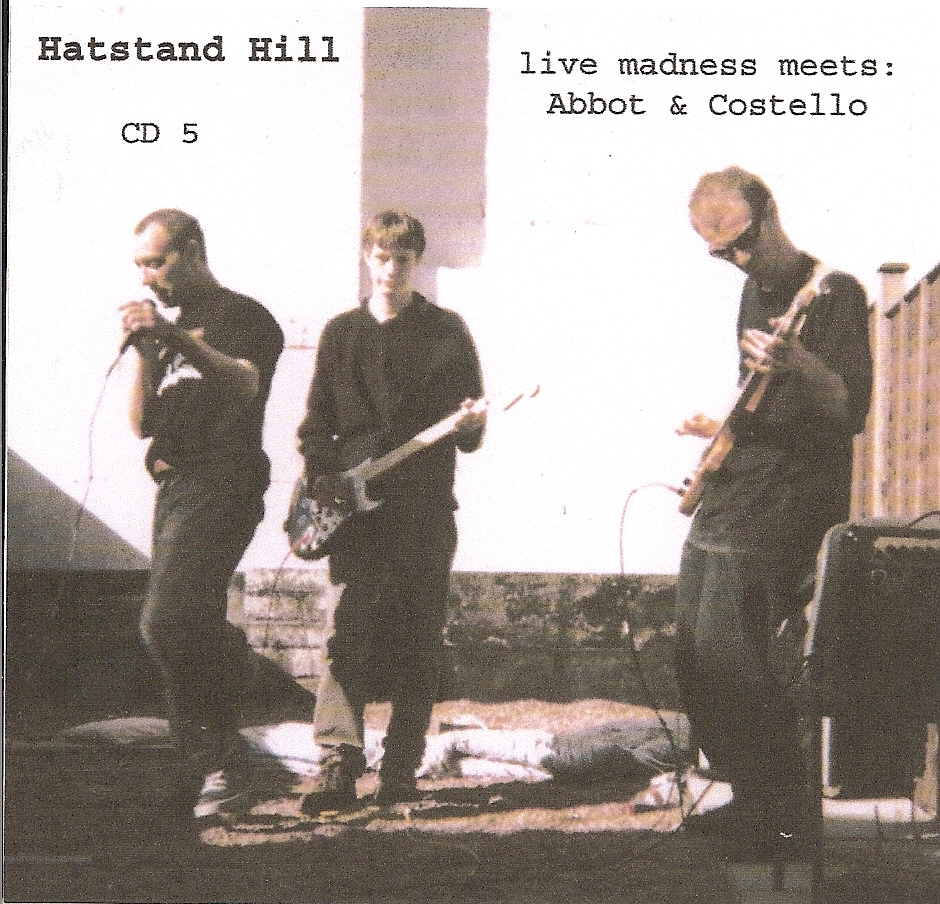 THEY CALLED IT THE POPULATION BOOM, AS I STOOD THERE IN ME ME SECOND HAND HAND ME DOWN "TROUSES", LIFE FOR BRICKS AND MORTOR, KIDS FOR COUNCIL HOUSES.

"THE POPULATION BOOM". W.G.2008..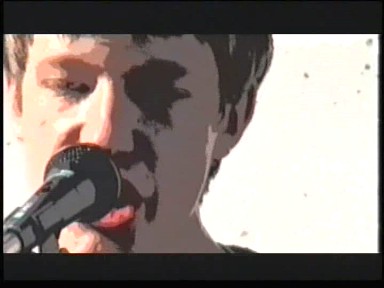 BELOW..IAN HATSTAND CAN PLAY A MEAN BASS..1997..SIVELL MEWS EXETER..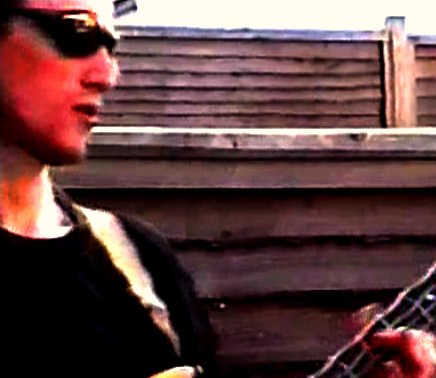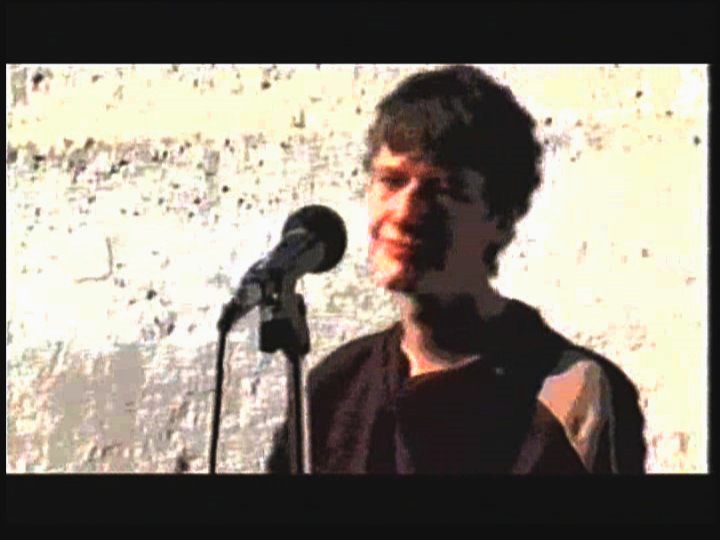 Harry ponders life, momentarely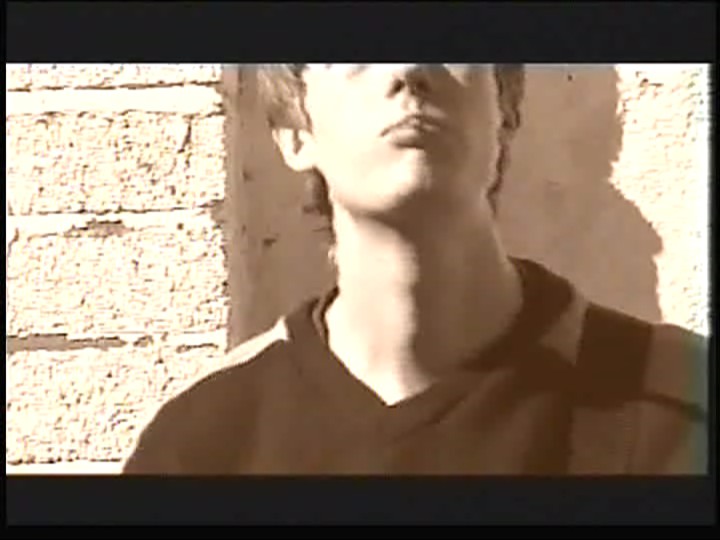 I WILL NOT STOP UNTILL I,M BECKONED BY MY CALL,
I WONT REALISE IF I FALL,
I,M IN A WORLD, WHERE I THINK I,VE LOST MY SELF,
THIS SITUATION PROOVES TO BE TO MUCH..
"BREATHE IN". HARRY SIMMONDS.1997.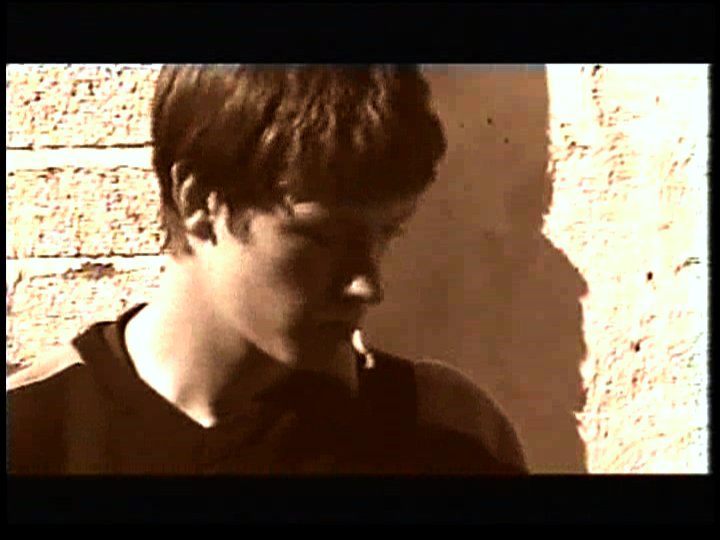 THIS CERTAINLY WAS OUR SUMMER OF LOVE...WE,RE GONNA PLAY SOME ROCK N ROLL TONIGHT...YEAH!!!!!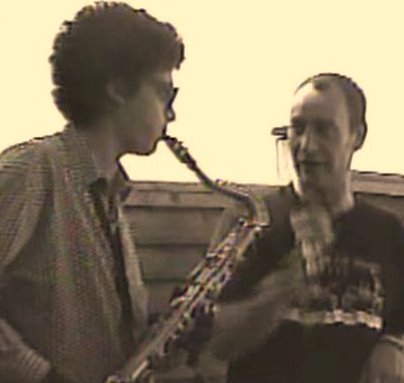 LOOK SAM I CAN DANCE LIKE FREDDIE MERCURY..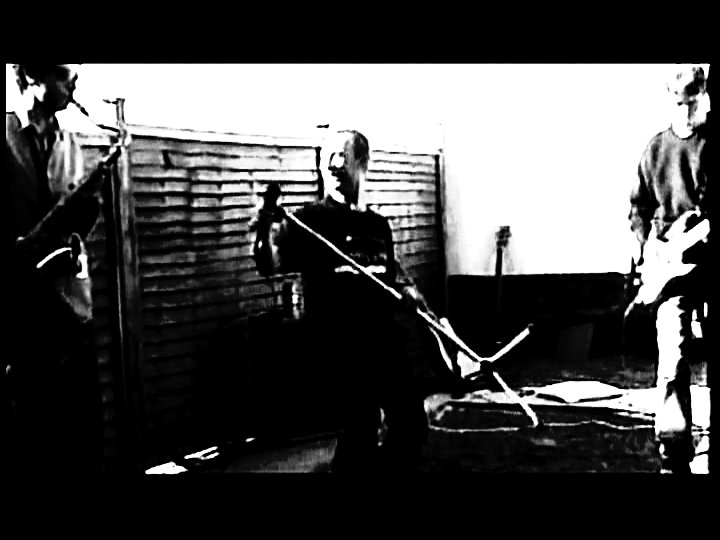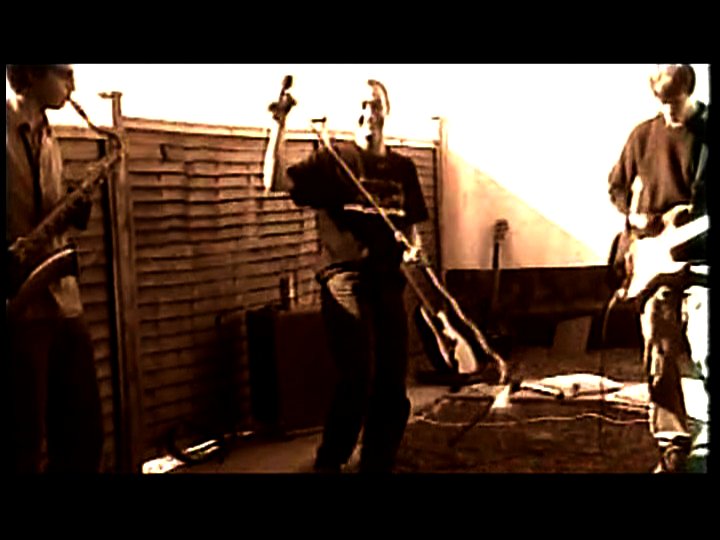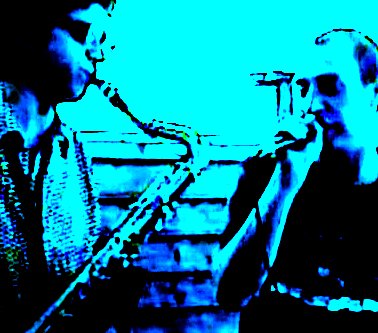 BELOW..SAM AND ROB BUILD A CLOSE BOND!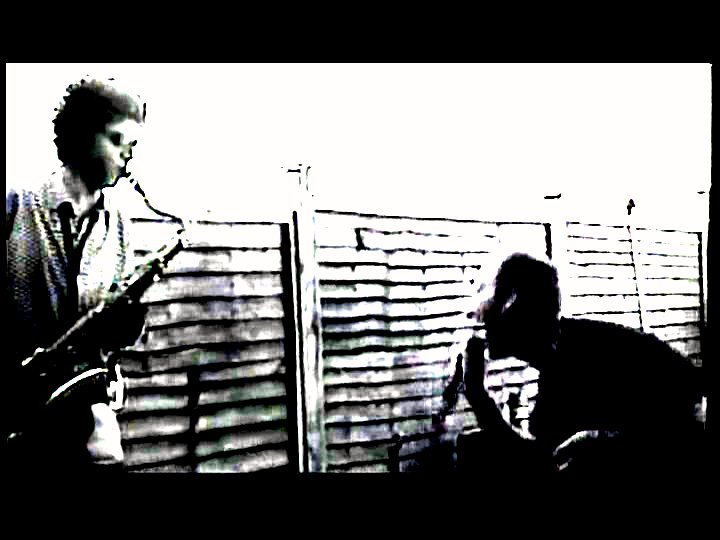 SHE BRED MY CHILDREN,
SHE HAD MY CHILDREN,
SHE TOOK MY CHILDREN
AND LOCKED ME OUT.
SHE TOOK MY GGOD LIFE,
WHICH THEN BECAME A FARSE,
WOE, WOE, I,VE KISSED EVERY PART,
HOW DID THAT WOMAN MAKE ME FEEL,
SHE SAID!..

"BLACK MAGIC"..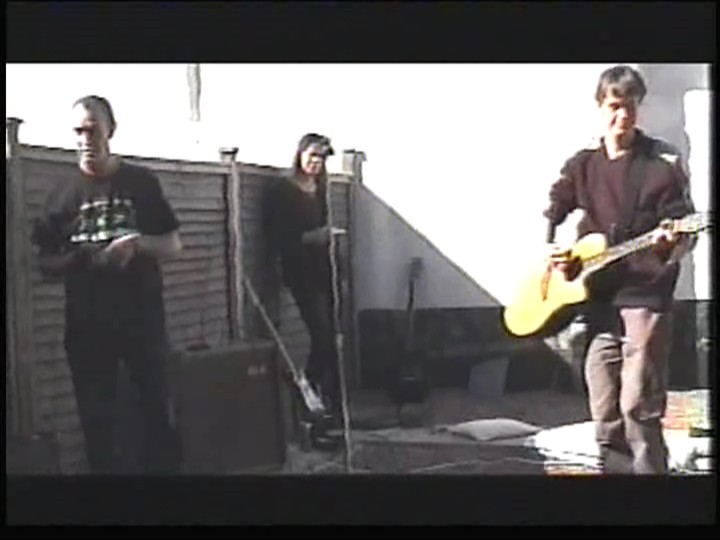 ABOVE..ROB HILL...GERMAN ANNA AND HARRY SIMMONDS..SUMMER OF 97..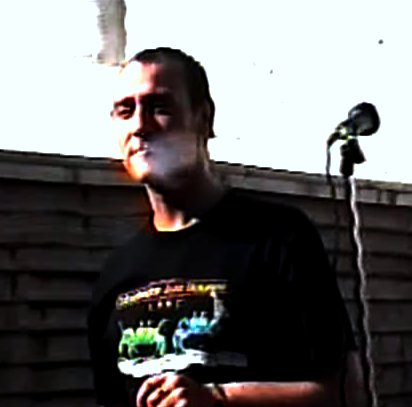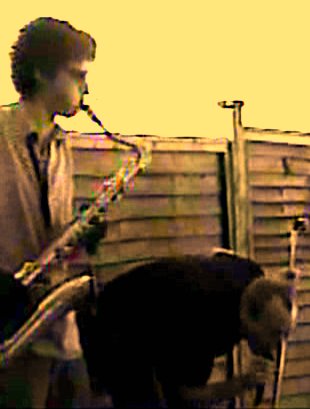 WALKING UP AND DOWN,
WALKING UP AND DOWN,
WILL IT BRING ME BACK MY WORLD,
WALKING UP AND DOWN.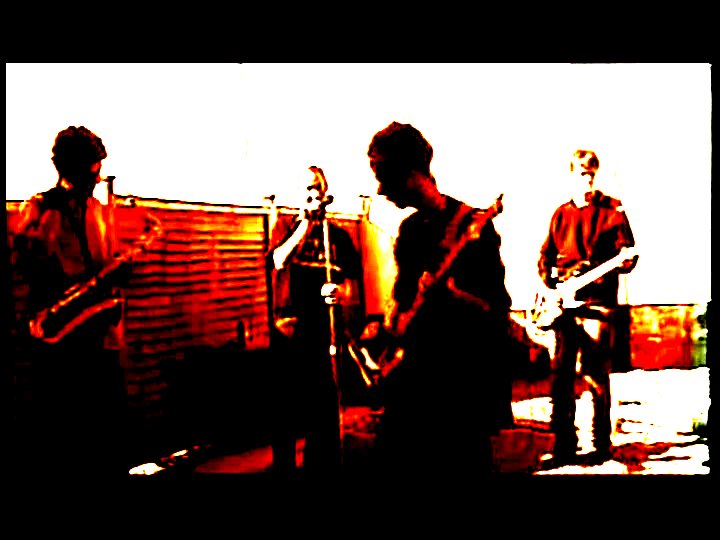 BELOW HARRY AND IAN JAM!..97..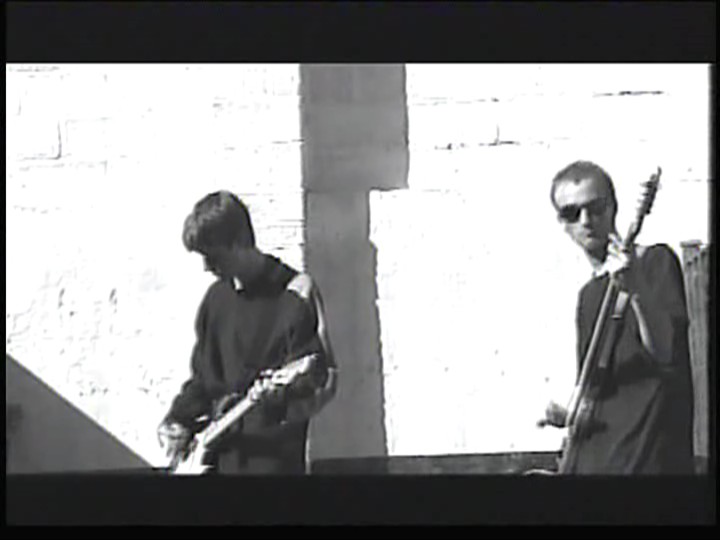 I AM THE SHADOW ON THE WALL, AIMLESS, FACELESS, AT MY MASTERS BECK AND CALL....."FAME"...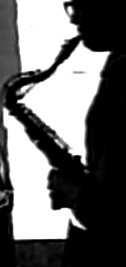 WHAT CAN I SAY,
WHEN THIS DAY,
IS OVER,
IT,S JUST AS WELL,
I CHOSE TO COME THIS WAY,
THE SUMMERS HOT,
WE GET THE NOD,
FROM DEL MONTE,
THIS TIME I.LL STAY IN EUROPE.
"STAY". 1995.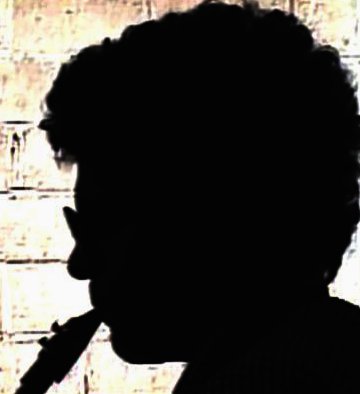 ABOVE...FRONT COVER FOR HATSTANDHILL. ALIVE AND PISSED OFF..

BELOW..SASHA MANTEL PLAYS DRUMS, ANY HOME ANY ALLEY..LIVE AT BLUES PARTY!.98.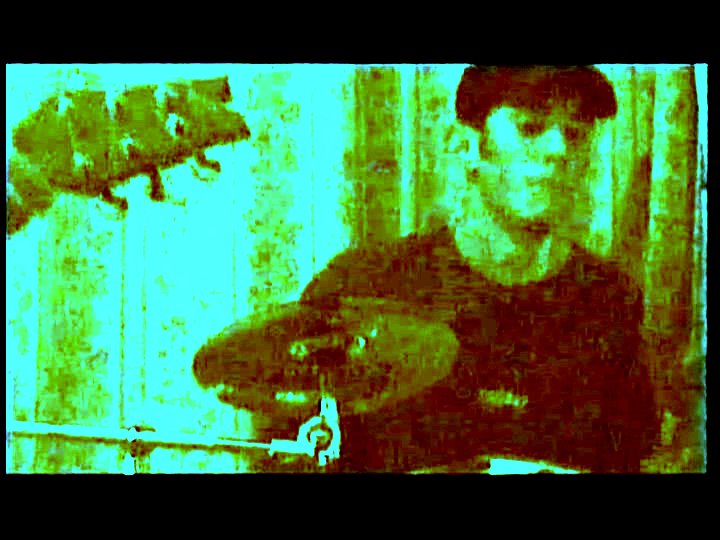 AND I STAYED ALL SUMMER
AND SO DID YOU,
YOU LEFT WHEN IT WAS OVER
AND I LEFT TOO.
YOU WERE LIKE A DREAM BY MY SIDE,
A VISION BUT UNSEEN,
A SATELLITE COULD NOT SEE YOU
AND THE DOCTORS ALL AGREED,
IMAGINARY I THINK NOT,
A VISIONARY MAYBE
BUT NEXT SUMMER WHEN WE MEET AGAIN,

THERE BE NO ONE THERE BUT ME.
"LAST SUMMER"...W.G. 2007..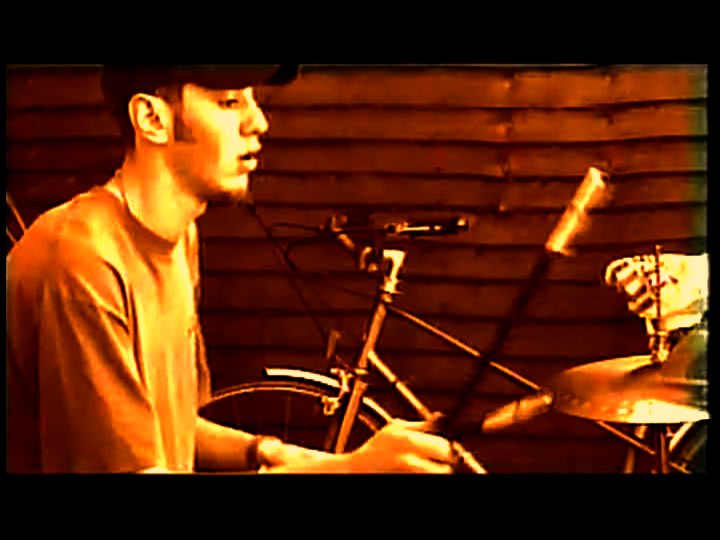 IM STILL HURTING BEEP INSIDE,
YOU DON,T SEE AND YOU DON,T KNOW,
THE TEARS I,VE CRIED,
TEARS OF SORROW AND TEARS OF PRIDE,
YOU LIED, COS YOUR A LIAR,
YOU CHEAT BECAUSE YOU CAN,T GET NO HIGHER,
YOUR A FAKE ,YOUR A COWARD,
YOU MY FRIEND ARE ALREADY DEAD BECAUSE YOU WILL NEVER FLOWER,
HEAR ME, HATE ME, WHAT CAN YOU DO
BUT ONE DAY IT,S GONNA GET YOU,
IT WILL GET TO YOU..
"CHEATS".2002.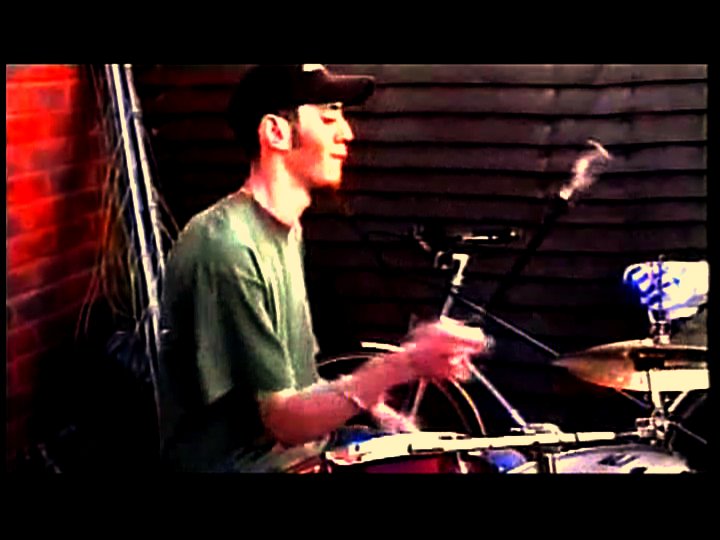 BELOW..FUCK ME IAN IS THAT THE PRESS?. NO MATE IT,S THE ENVIRONMENTAL HEALTH OFFICER, CAN SHE BUY SOME TICKETS FOR OUR NEXT GIG?..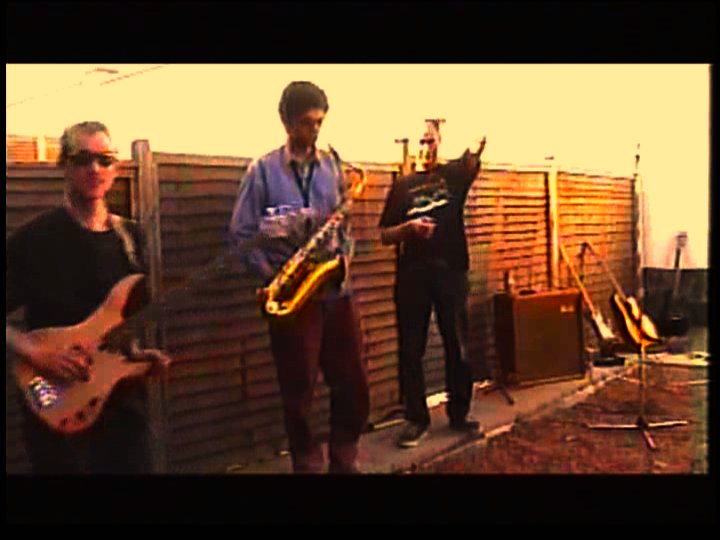 THE WONDERING BLUEBERRIES!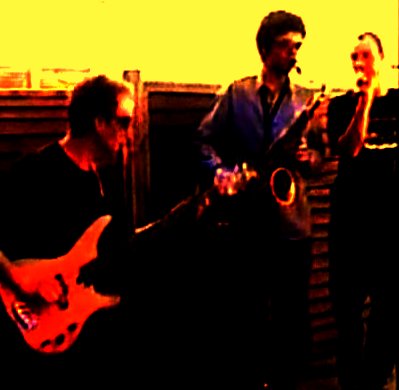 I HATE THE FUCKING WORLD AND I INTEND TO SING ABOUT IT!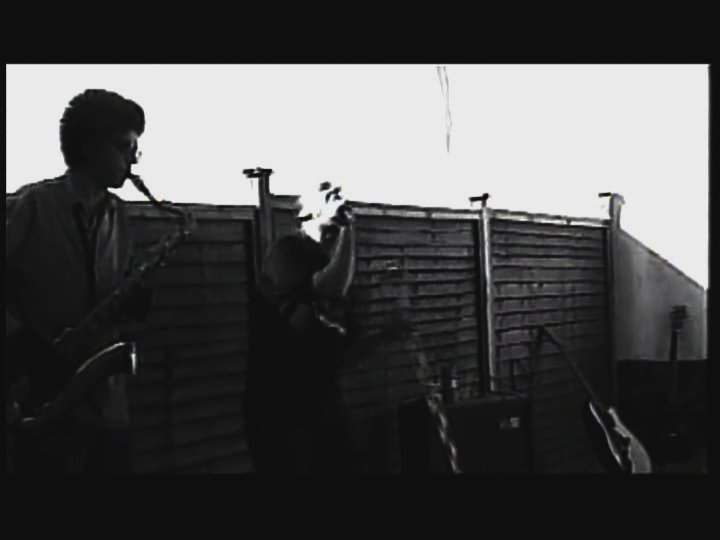 WE REACH TO BRIDGE OUR PLINTH TO ABSOLUTE DIVINITY,
CRYING UNDER THE STRAIN, REACHING OUT INTO ENDLESS PAIN,
COLOUR WITH DARKNESS, DARKNESS WITH COLOUR,
ALL MUCH ONE AND THE SAME TO THE GROWING,
PROCLIVITY WOULD ONLY UNDER ESTIMATE THE GIFT,
WHILST TENACITY WILL ENHANCE!
"BRIDGE".97.
BELOW HATSTAND IN FULL THUNDER MODE!!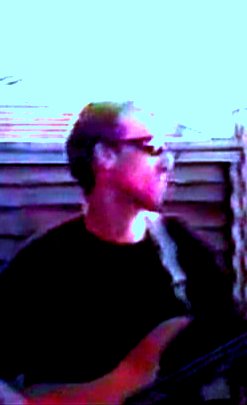 Part of knowings, stopping
stopping when you need to end,
the signs are subtle,
the sighs of knowing have to blend, end.
why should i sing,
when there laughing,
why should i bring,
that part to know,
it,s less exciting,
unless your frightening,
so never put whats really in on show,
oh no!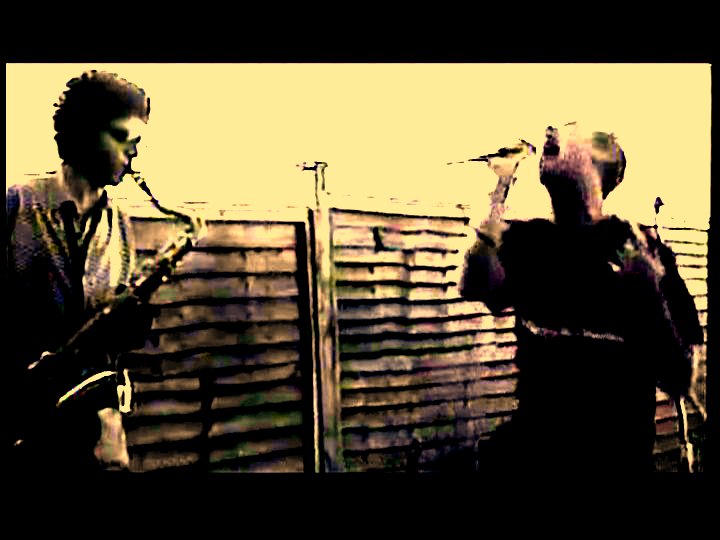 I,ve been cropping
and theres no stopping,
i,ve been shopping,
when the shops were closed,
they seemed inviting,
as i crept inside them,
watch the light now,
it,s time to go,
hoho.
"HALF WAY THERE". HATSTANDHILL. 1997.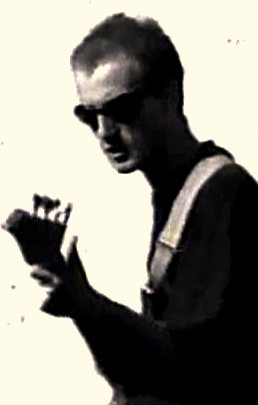 rehearsals at room no5 became increasingly popular...summer of 97/8..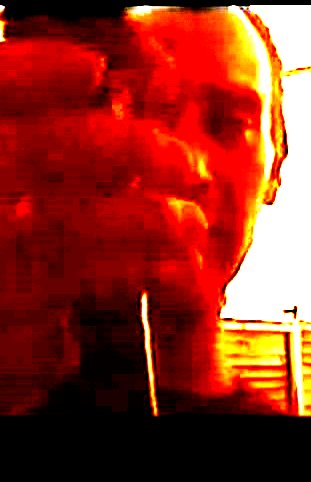 Student life was easy and i loved being amongst an artistic community..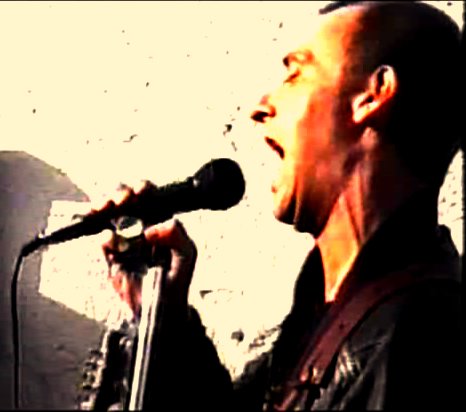 FOR ONCE WE WERE ENCOURAGED TO FOLLOW OUR CREATIVE TENDANCIES.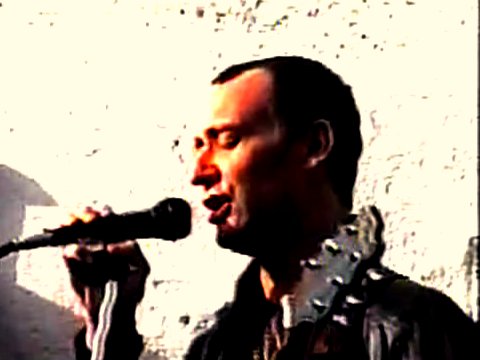 it was like breathing in fresh air for the first time!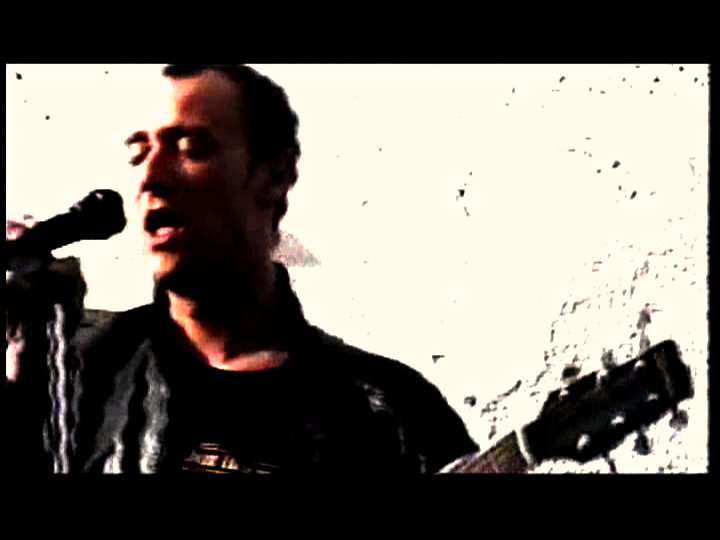 ROBBIE SHOWS HIS SIX GUN STANCE...I LOVE THIS BAND!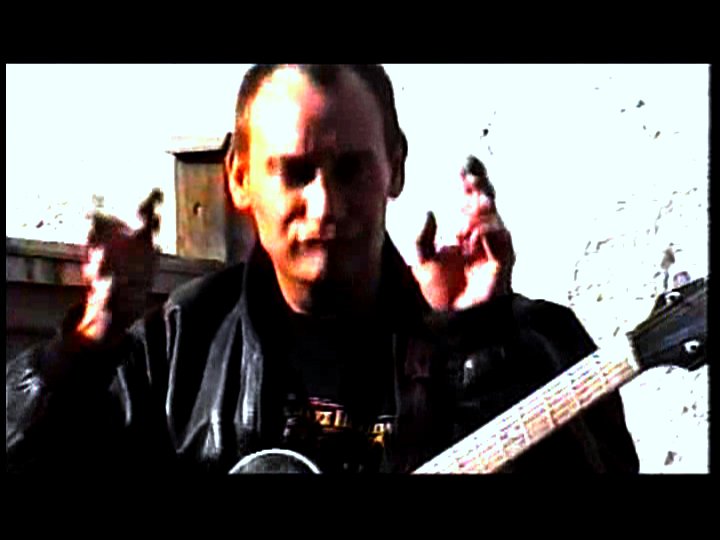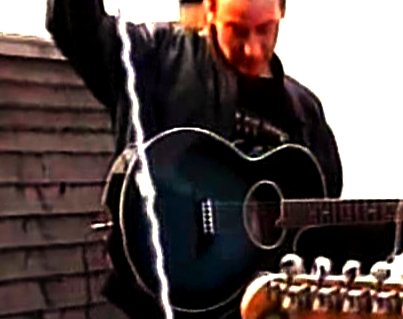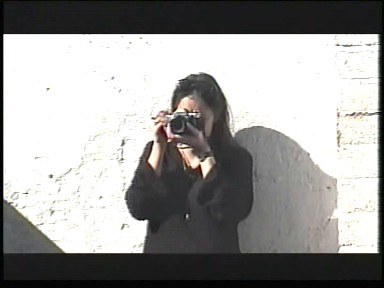 ABOVE, GERMAN ANNA TAKES NOTE OF THE SITUATION..97.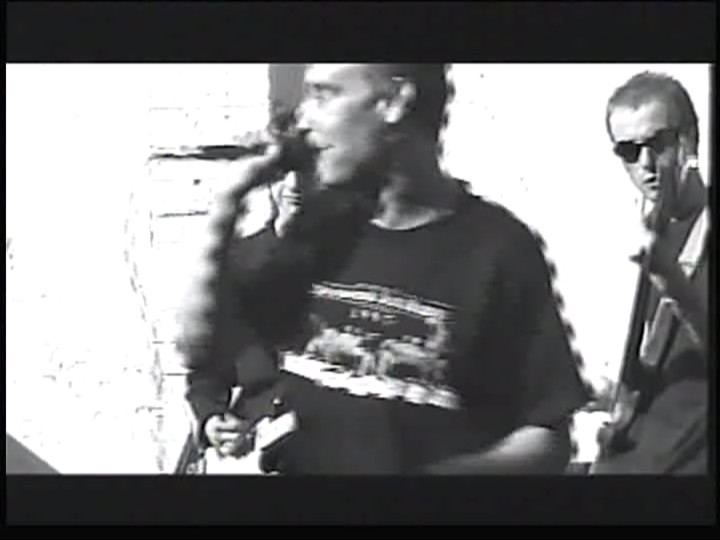 ABOVE. Live at number,5 sivell mews Exeter,1997...rocknroll is good enough for me,then its good enough for the neighbours!.
BELOW.inside sleeve fron Hatstandhill E.P."Hatstandhill",1998.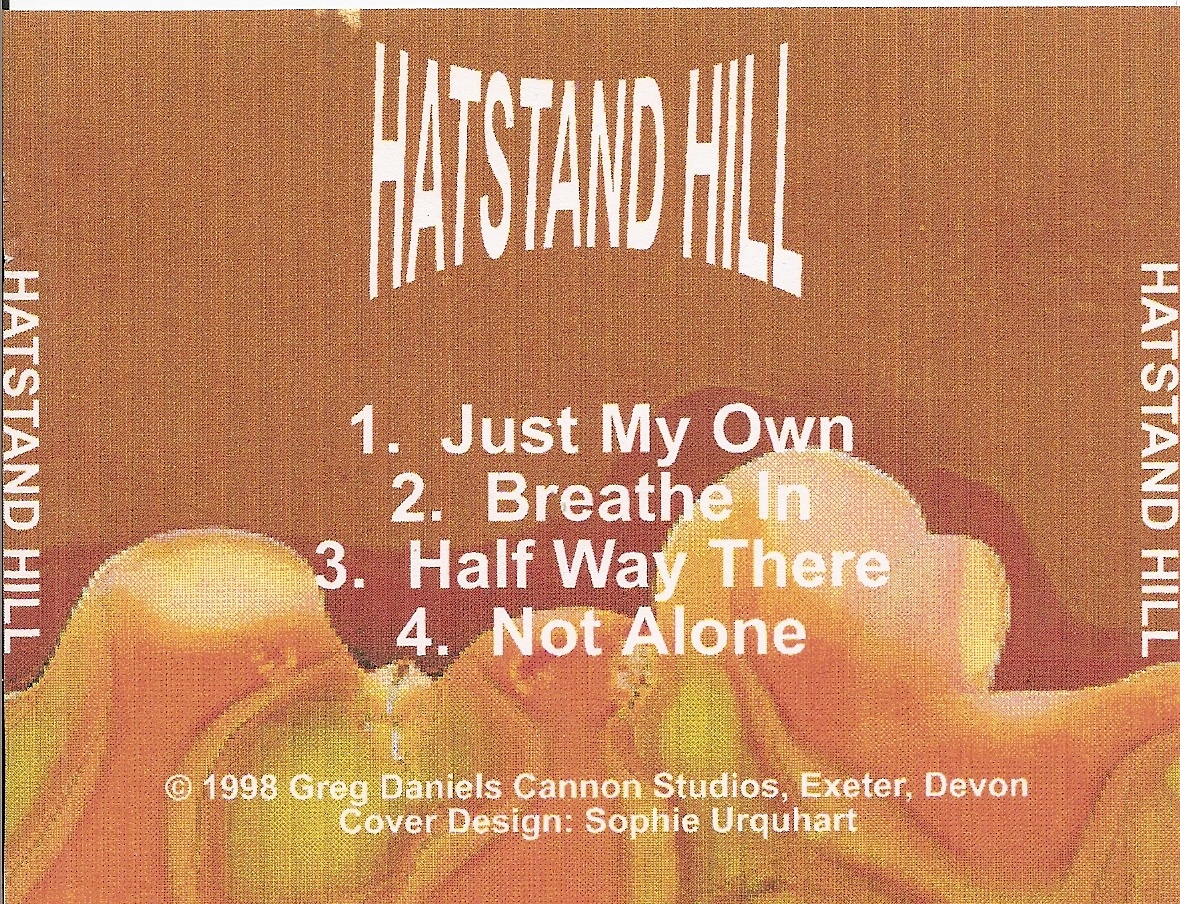 BELOW. Hatstandhill, Hatstandhill E.P. Font cover,re-issued. 2009. Including bonus track."Subtle". On sale in our shop.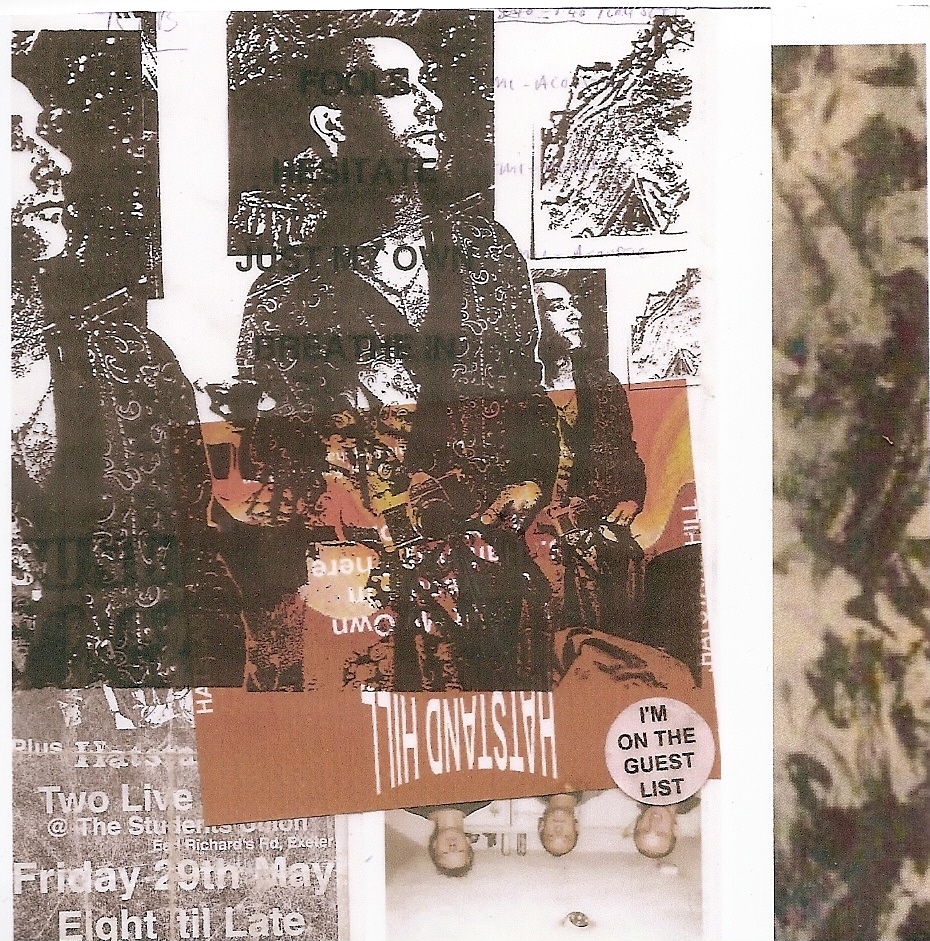 BELOW. Set List...the S.U.Bar. Plymouth Uinversity in Exeter. 29/05/1998.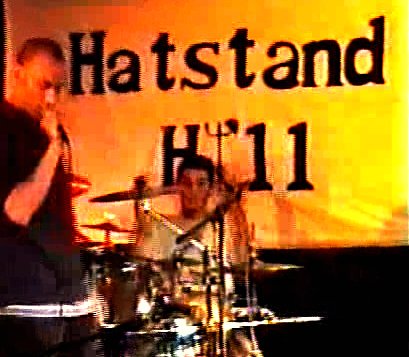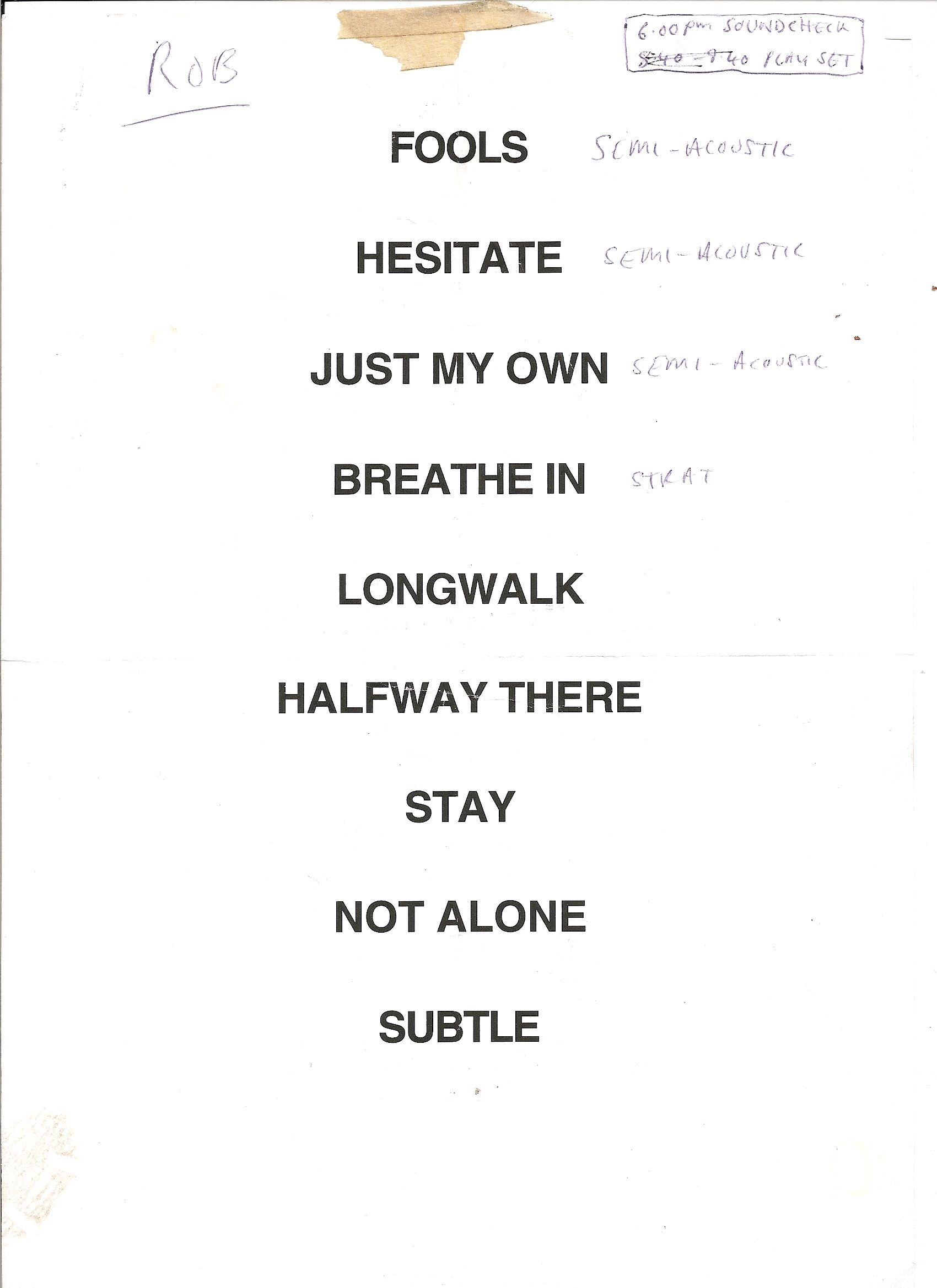 THE SUBA, plymouth unversity stationed in exeter FRIDAY 29th MAY 1998..A RARE OCCASION...CLICK UTBE FOR VIDEO OF GIG!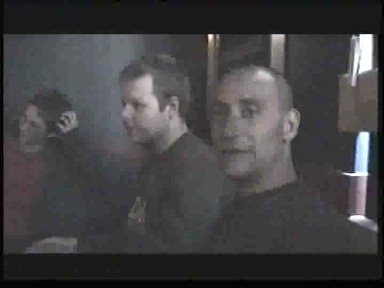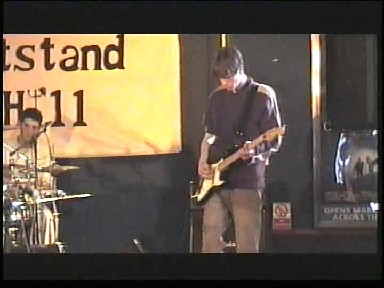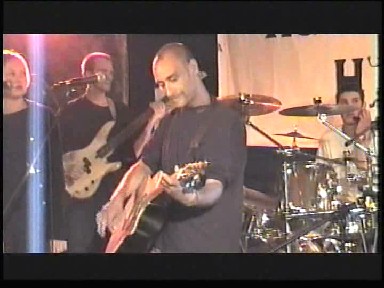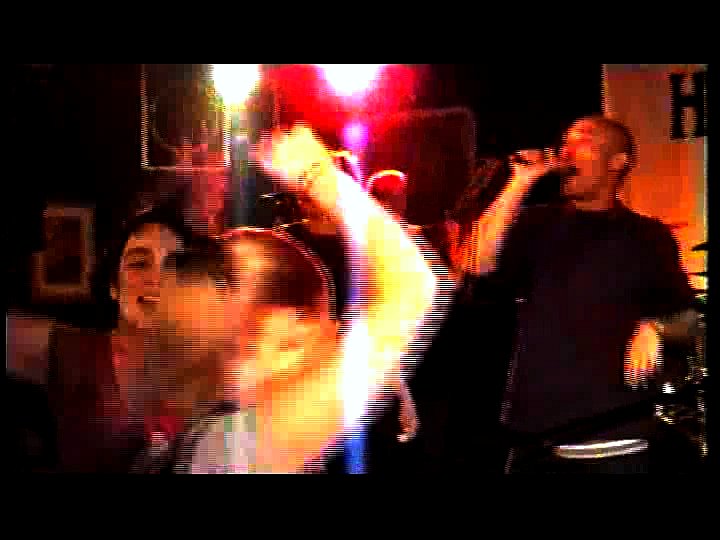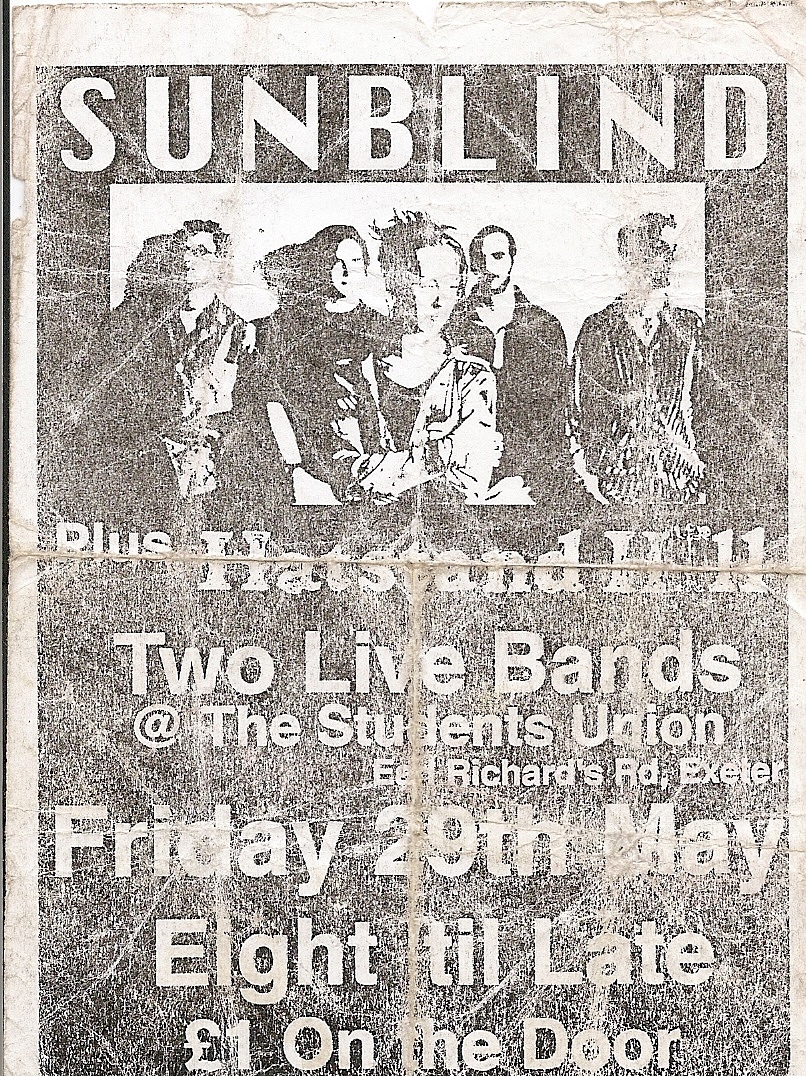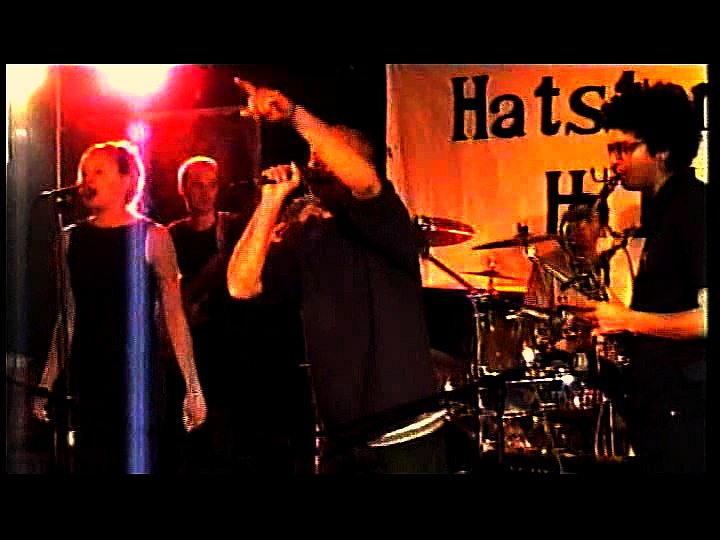 Below,Hatstandhill Poster,1998.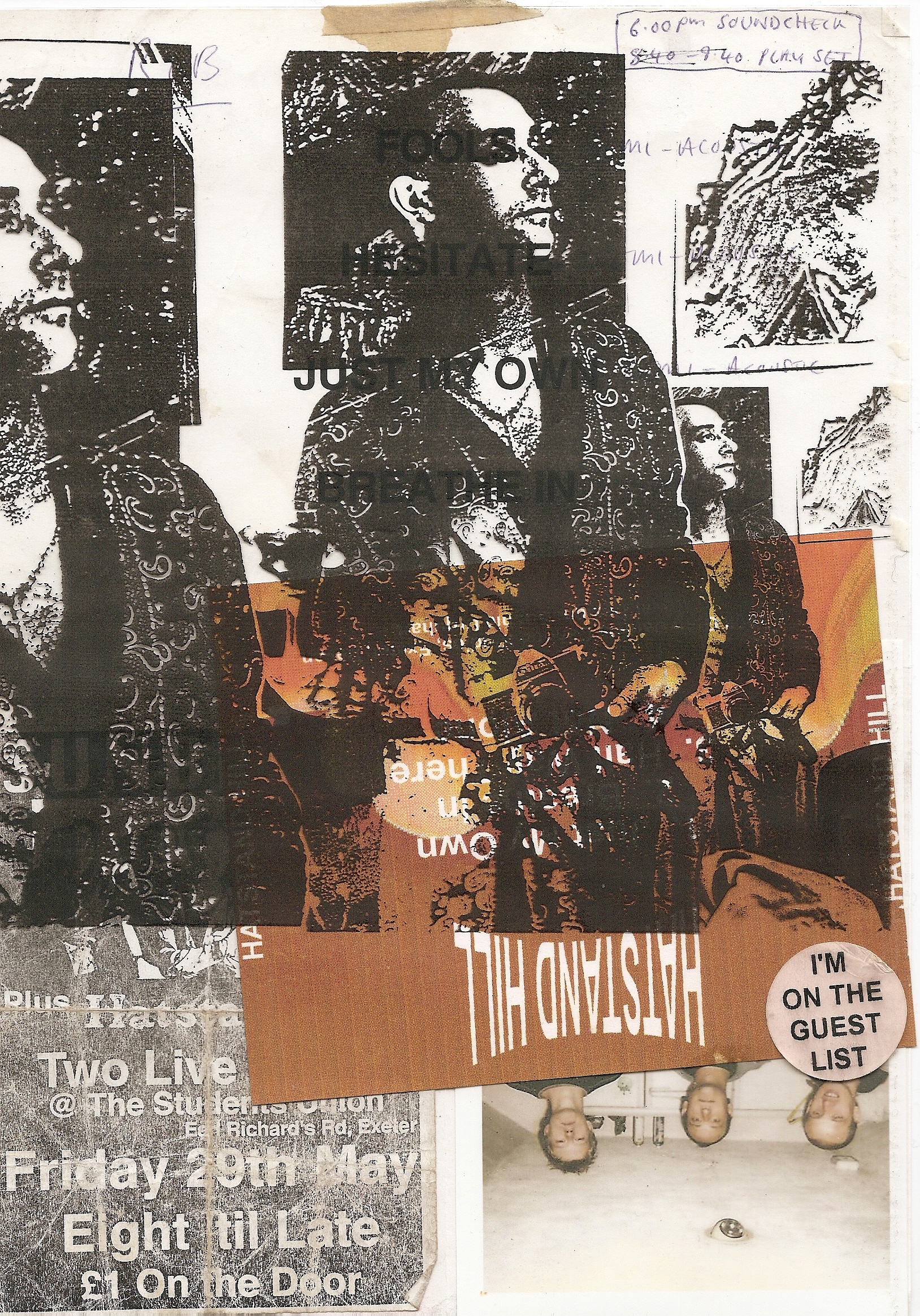 Hatstandhill completed one more project in 2002,which consisted of a song recorded by the band whilst living in Exeter Sivell Mews,1997 and produced by "Olly",entiled "Bridge" accompanied by a short film later added by Harry Simmonds, entiled,"Darkness With Colour", this is "Hatstandhills one and only D.V.D.
BELOW. MISS JULIE EGGLETON, IAN HATSTAND AND W.G.PAINE ENJOY A JOKE LIVE AT THE SUBA. MAY 98..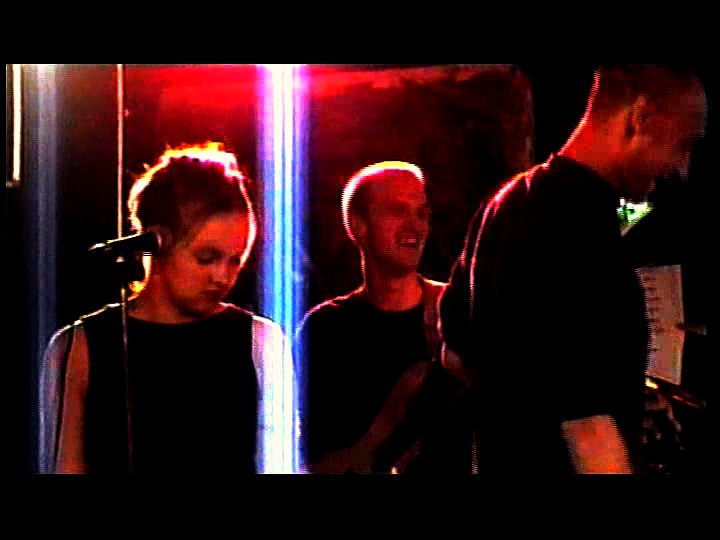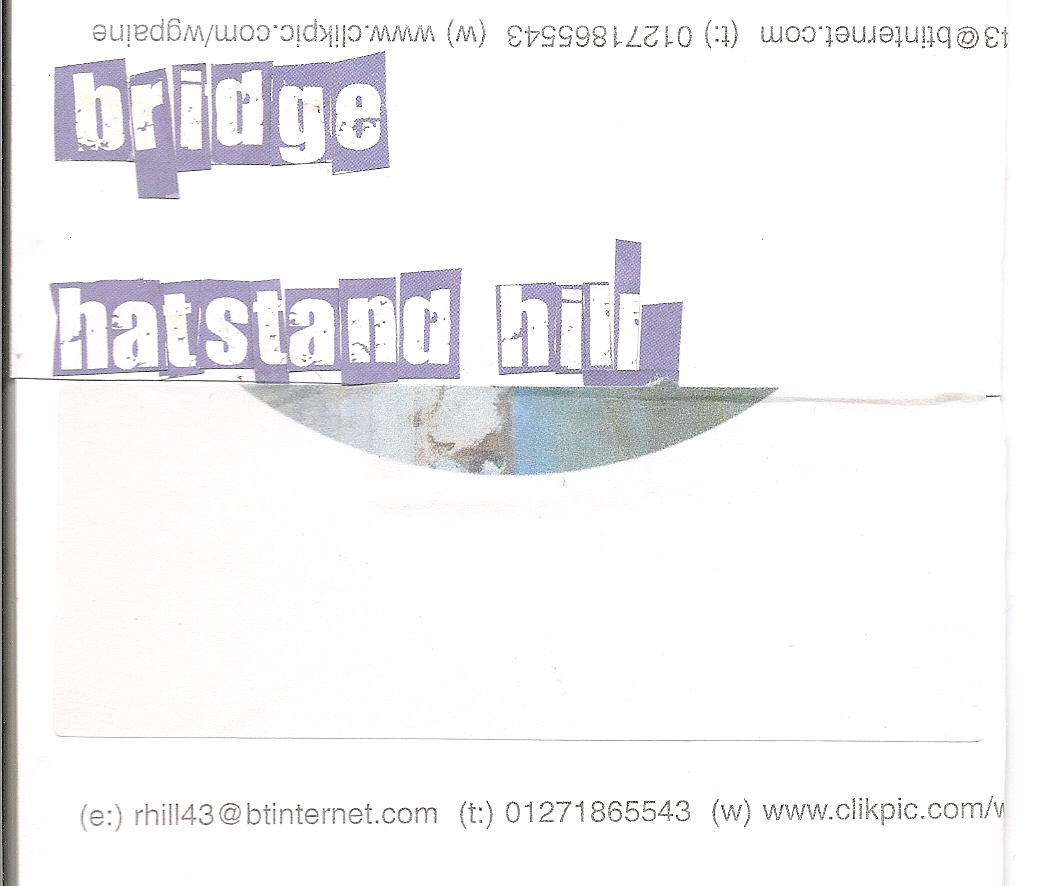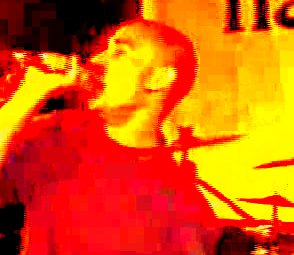 BELOW. Harry Simmonds. Hatstandhill. 1997/99. Guitar/Vocals.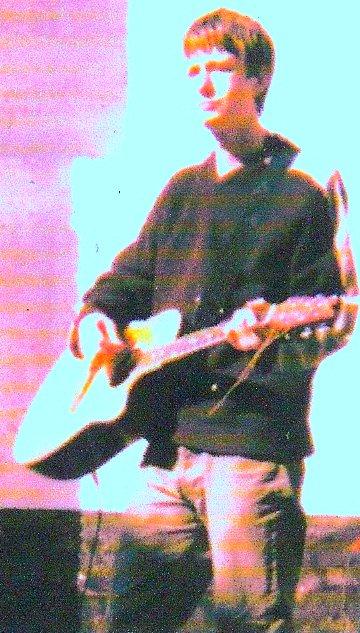 BELOW. Sasha Mantel. Hatstandhill. 1997/1999. Drums.

BELOW. Duncan George. Hatstandhill. 1997/99. Technician.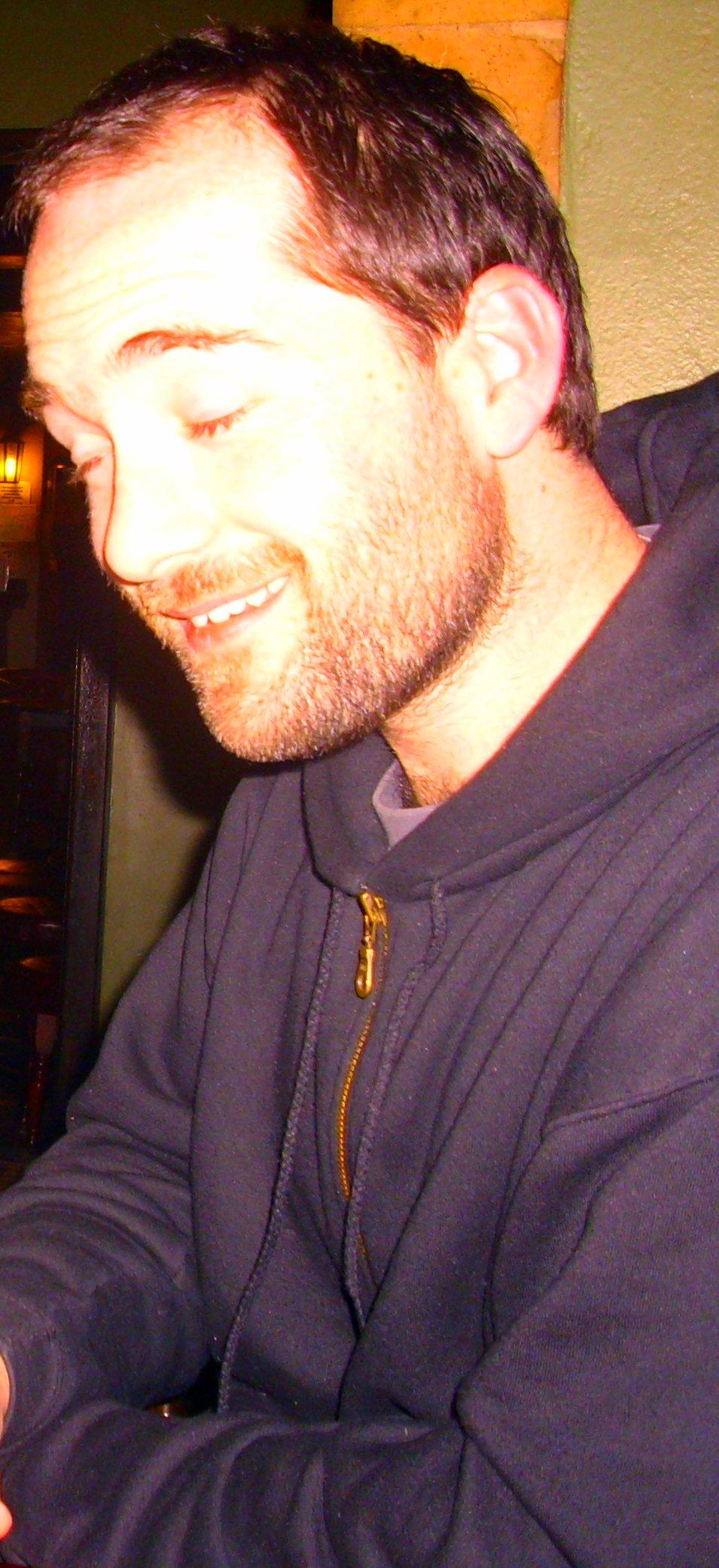 HATSTANDHILL. rhill43@btinternet.com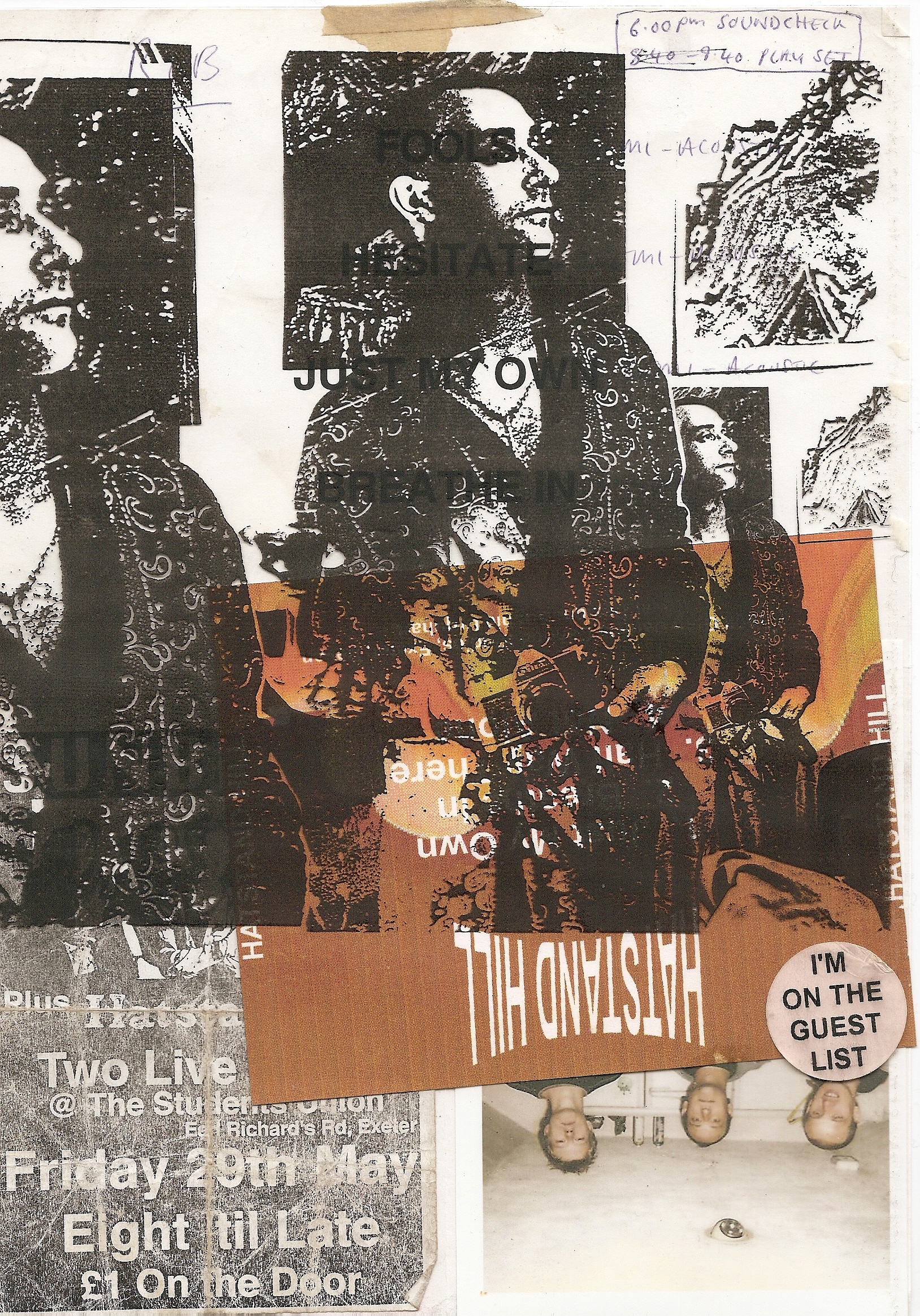 Hatstandhill were put together by a group of "Artists", studying at University.
Harry Simmonds. Guitar/vocals, is now living in Bath were he continues to work as an "Artist", exhibiting internationally and enjoying his success as a fashionable Bath artist.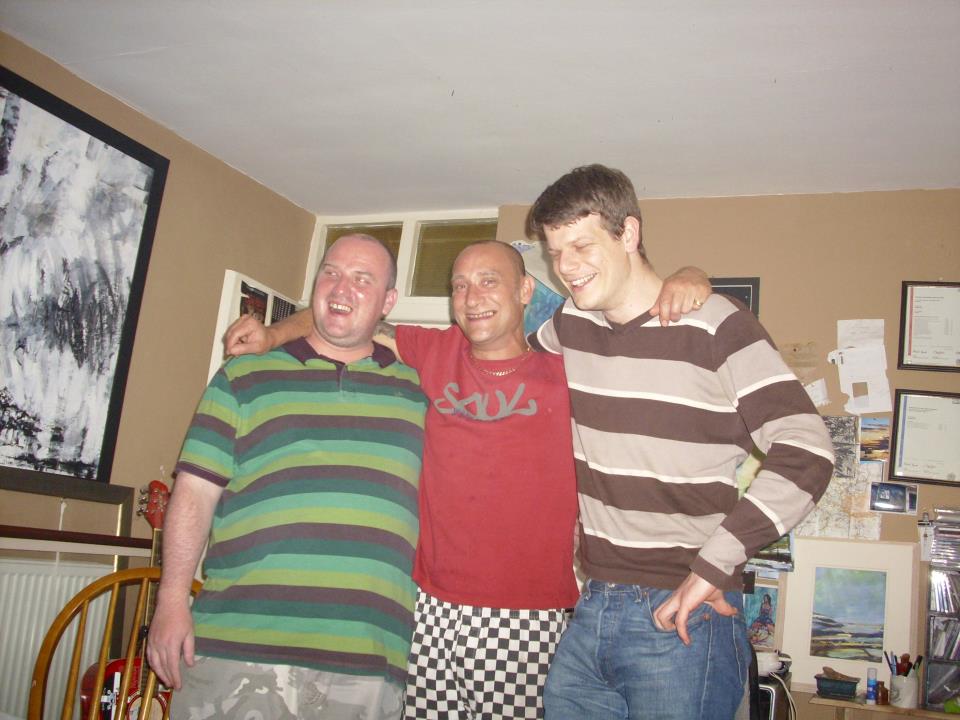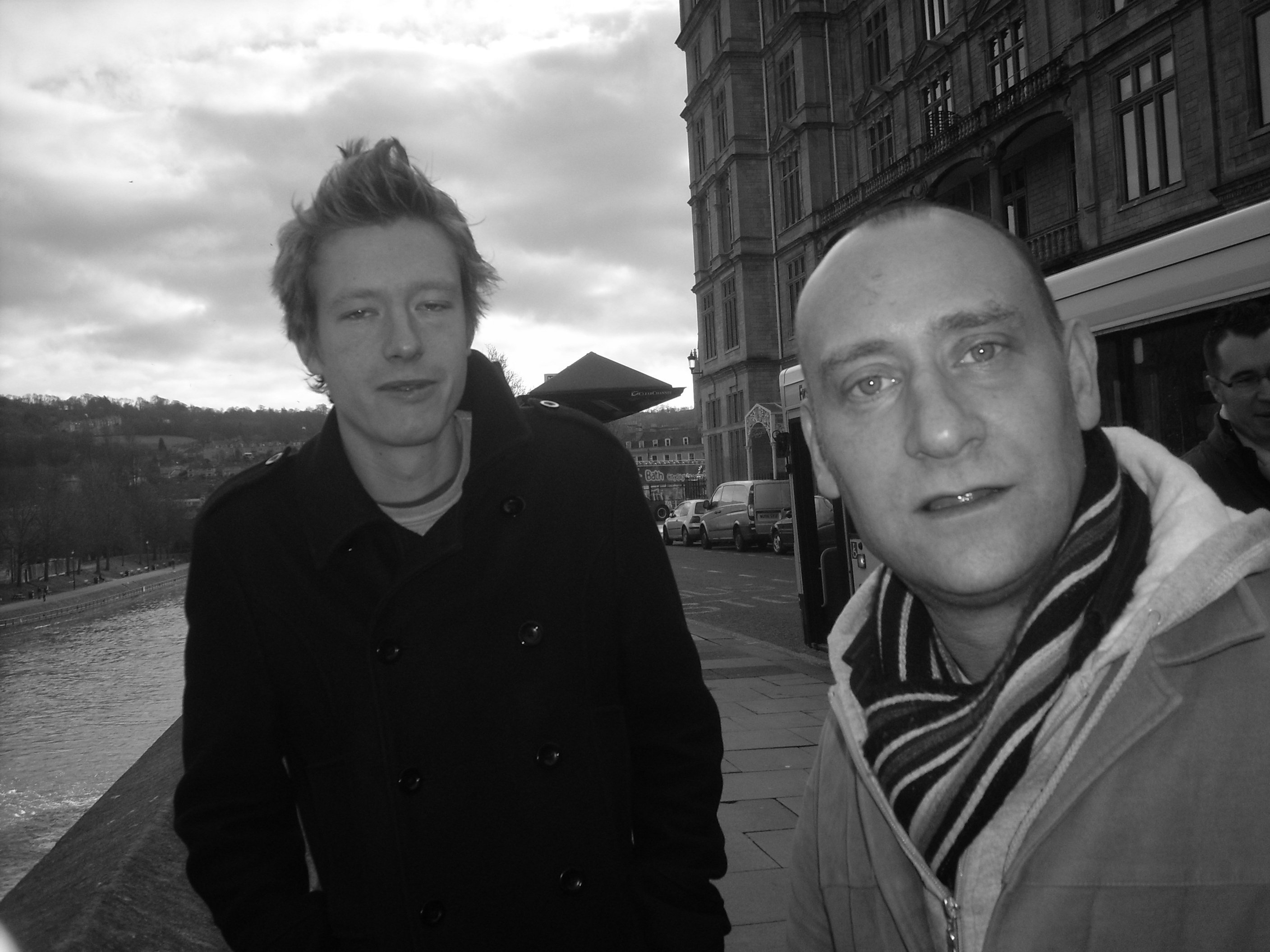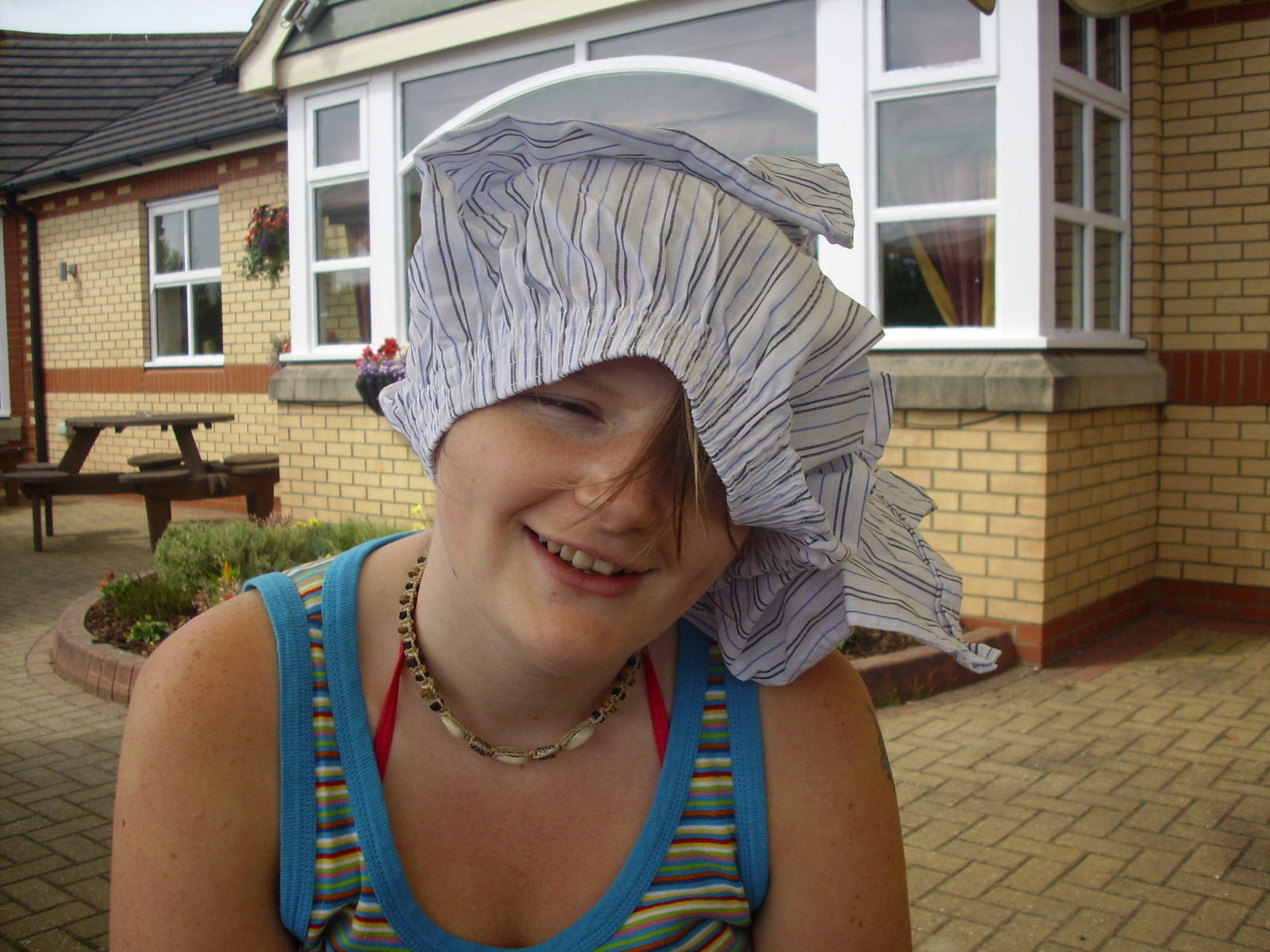 Sasha Mantel, drummer, now living in an unknown location, working for the F.B.I, whilst earning some extra cash as a part time assasin.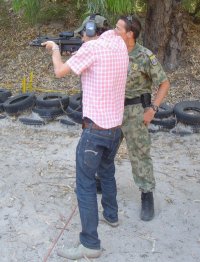 BELOW. Hatstandhill new release. 2010. On sale in our shop. 2010.
TRACK LISTING.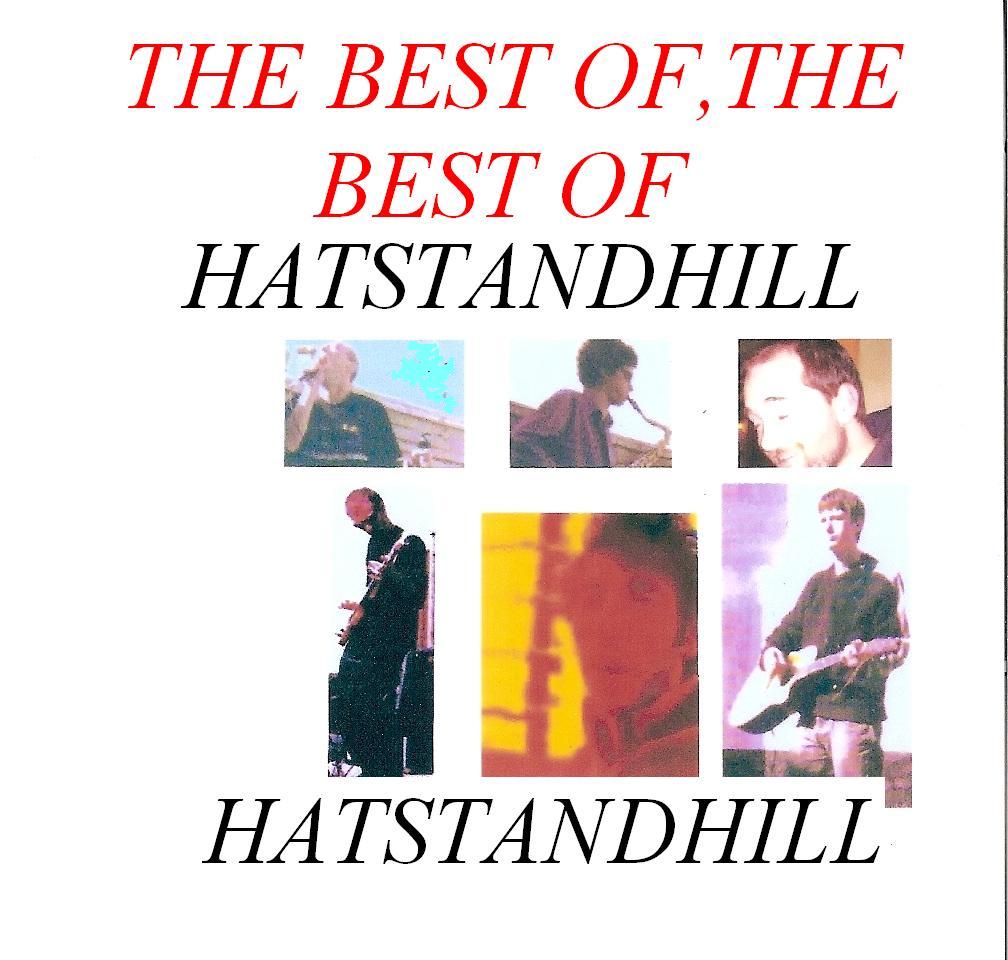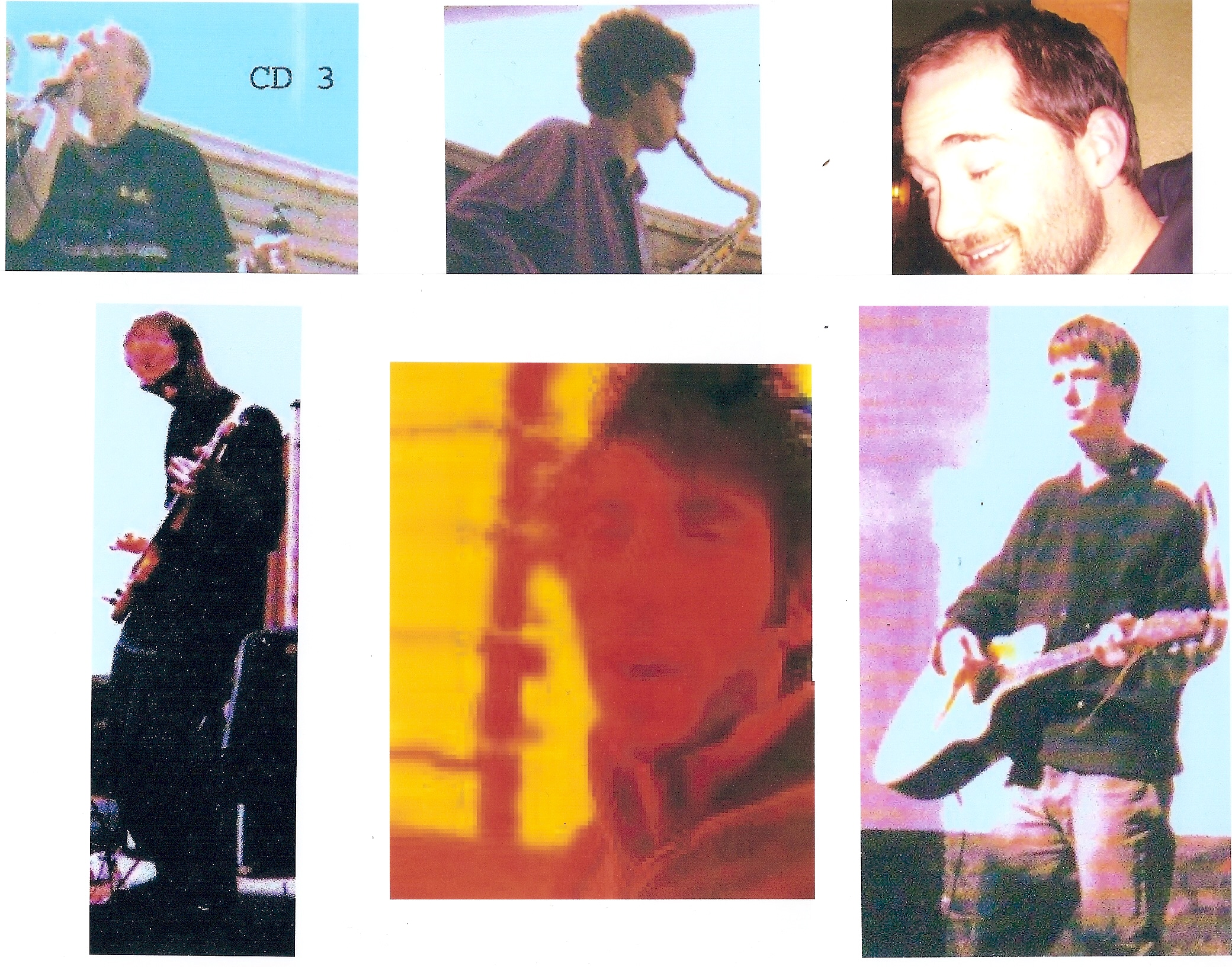 ABOVE. Robert Hill, Sam Moscrop, Duncan George, Ian Hatstand, Sasha Mantel and Harry Simmonds. HATSTANDHILL.
HATSTANDHILL. University Band,1995/1999. Julie Eggleton,Ian Hatstand,Sasha Mantal,Harry Simmonds,Saxaphone Sam,W.G.Paine[AKA,Robert Hill] and Duncan George. Recorded one studio E.P.entitled Hatstandhill by Hatstandhill,songs included,Beathe In,Just My Own,Half Way There and Not Alone,1998 in Exeter,at Stoke Cannon Recording Studios and engineered by Greg "alrite chief" Danials and Quiet Andy.... A brief but fleeting chance at "rock n roll heroics" Hatstandhill were formed in 1995 by Robert Hill and Ian Hatstand whilst living the "low life" in rural North Devon. They moved to Exeter in 1997 after being excepted onto a Fine Arts Honours Degree at Plymouth University stationed in Exeter, where they met the rest of the band members listed above. During this time Hatstandhills chaotic take on their idea of what music should sound like went down well amongst the student community and along side their "very under produced E.P.",they managed to capture on a box set of six C.D,s, entitled,"Live Madness Meets Abbot And Costello", their rehearsals,gigs and house parties,2000,which help reflect and capture the mood and various states of mind amongst an artistic community at this time. A summary C.d of this music was also put together at the end of the groups time as,sudents and band members, entitled Hatstandhill, Rehearsals and Gigs ,2002, which although again only consisting of live performances, rehearsals and very under produced, it is still able to show us the quality of the songs, musicianship and most of all, the raw energy that the youth will and can provide. Hatstandhill wrote and recorded in various forms over 20 songs in a short period of being a band and spending time together,thankyou for a great time and hope you are all well...W.G.Piane,[AKA RobertHill].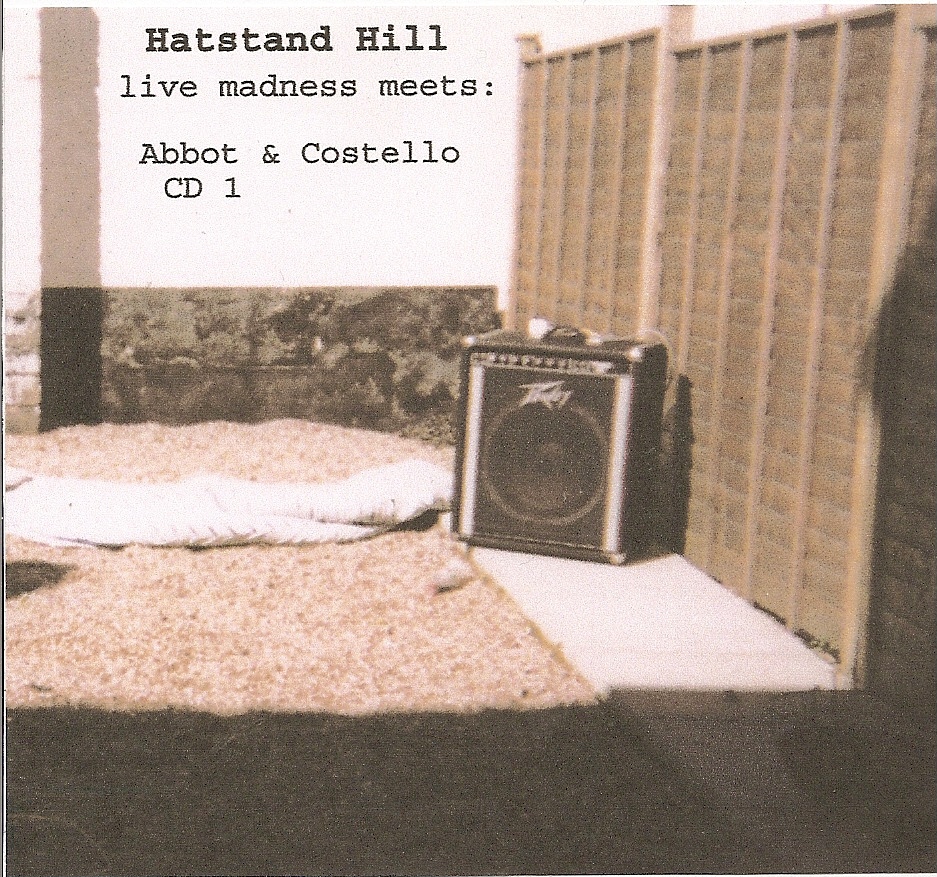 BELOW. Saxaphone Sam and W.G.Paine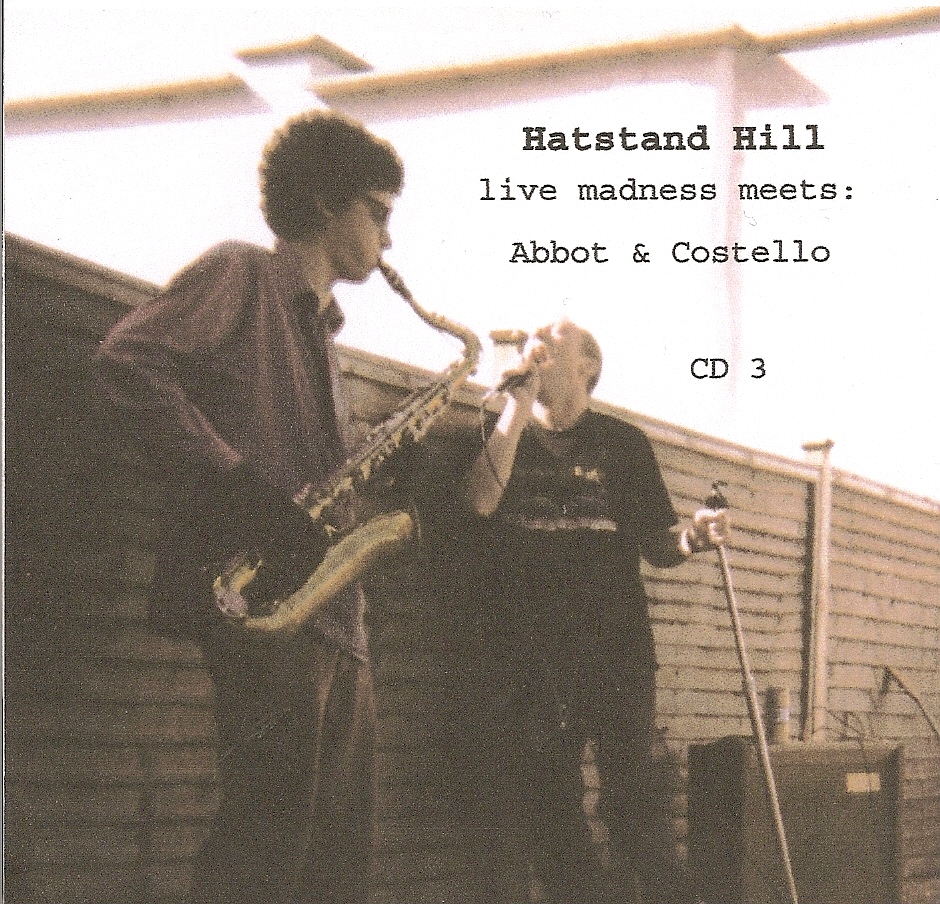 ABOVE..Live at number 5 sivell muse, exeter..summer of 97...
BELOW...AT THE SUBA BAR..FRIDAY 29th MAY. 1998..EXETER..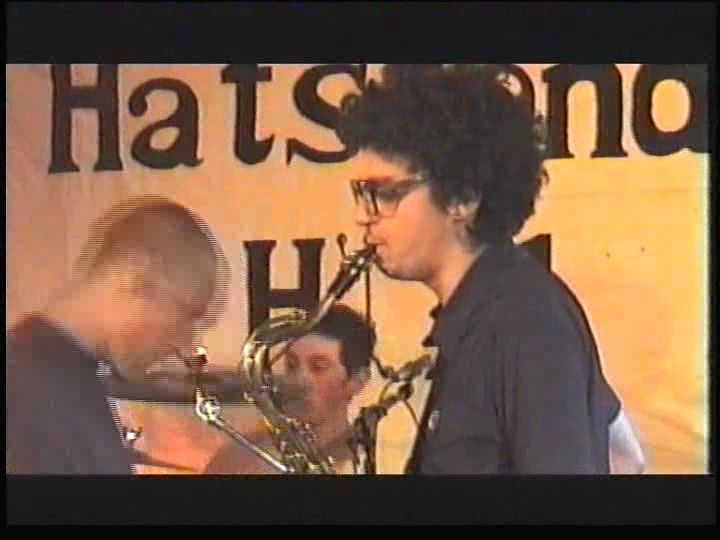 ABOVE...SAM MOSCROP..IF YOU FUCK AROUND WTIH MY GLASSES ROB, IM GOING HOME...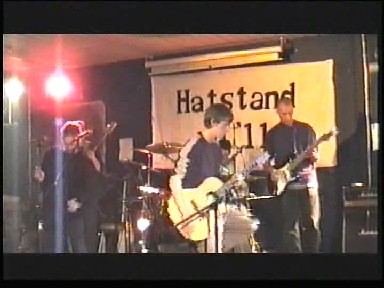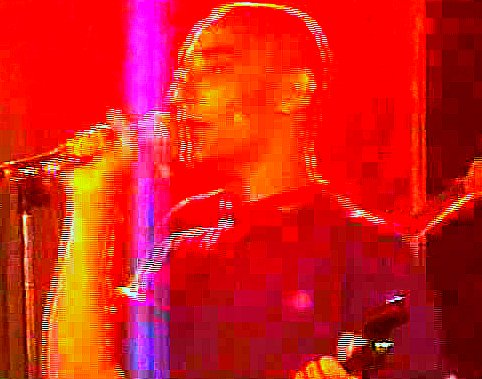 From your eye,s now i see doubt,
so share your load maybe i can help you out,
or tell you dreams i,ve lost my self,
i,ll tell you times i thought we,re felt by no one else,
just my own
and felt by no one else.
Thoughs eyes that shine are clouded,
your lost attentions is just something you,ll work out,
another feeling in the mind,
another memory soon lost in space and time,
in your own,
space and time.
One we have but one is gone,
a vision in my head
but i still carry on,
to have her close or have her near
and work so hard so i can have her here,
so face that fear,
just face that fear.
"Just My Own". 96.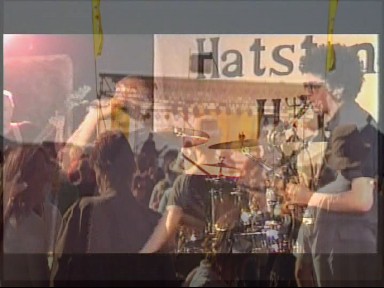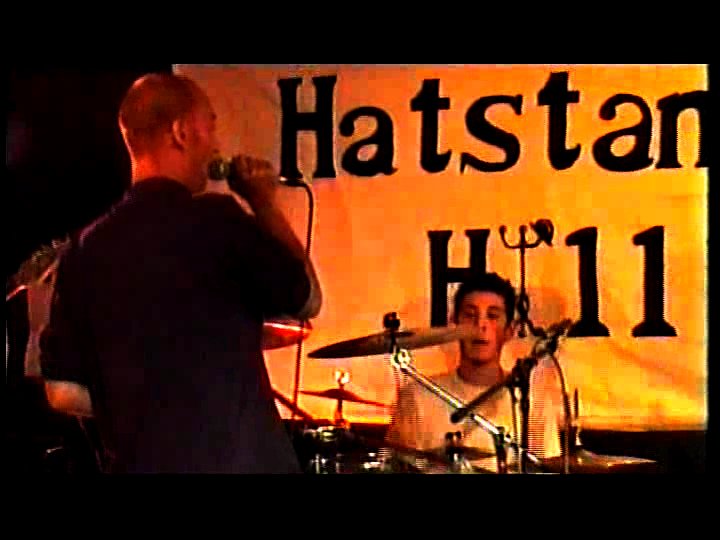 HATSTANDHILL ARE ROCK N ROLL!!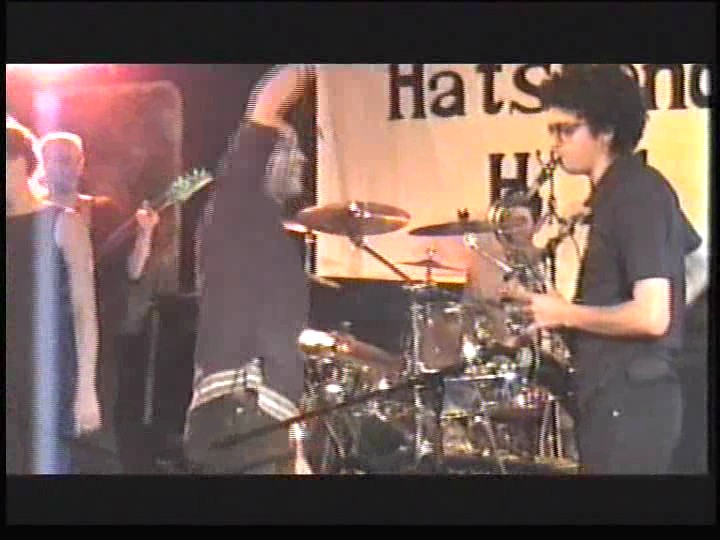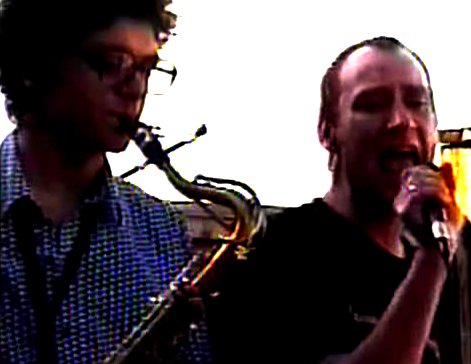 BELOW...W.G. TRIES TO HIDE THE BALD PATCH FROM ADORING FANS...DON,T WORRY W.G. WE LOVE THINNING HAIR...LOVE YOU TO...SUBA 98..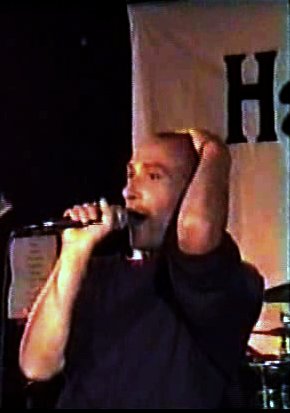 BELOW..MISS JULIE EGGLETON LENDS A HAND WITH THE VOCALS..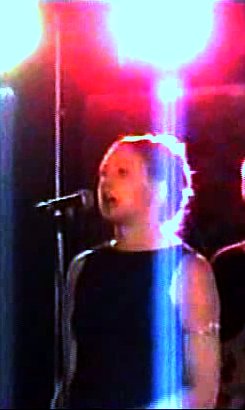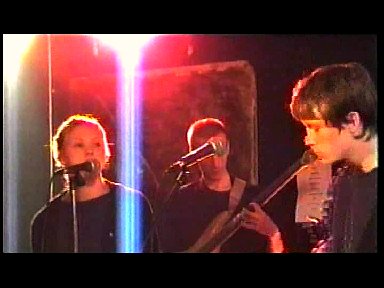 ABOVE...MISS JULIE EGGLETON....HATSTANDHILL VOCALIST PUTS IAN AND HARRY THROUGH THERE PACES..

BELOW...ROB AND HARRY CONVERSE...WHAT FUCKING KEY WE IN MATE, I DON,T KNOW YOU WROTE THE FUCKING SONG....OH!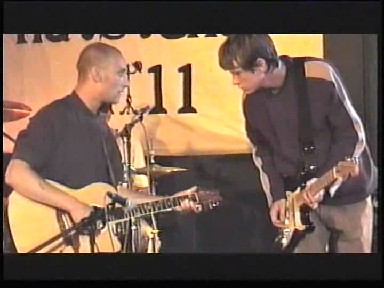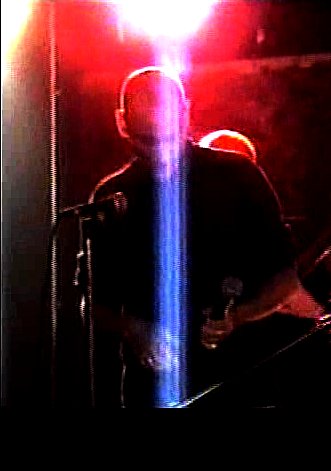 Below..Sasha and Sam, a driving force amongst the hatstandhillians!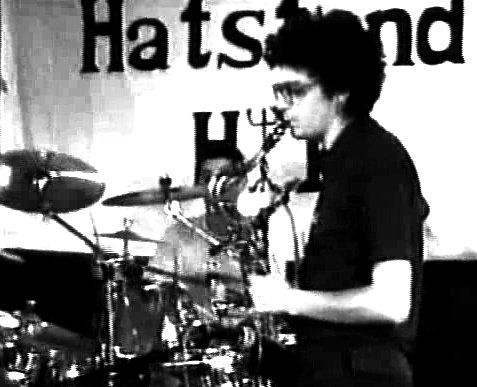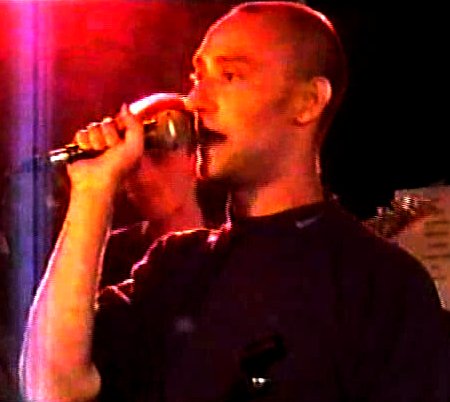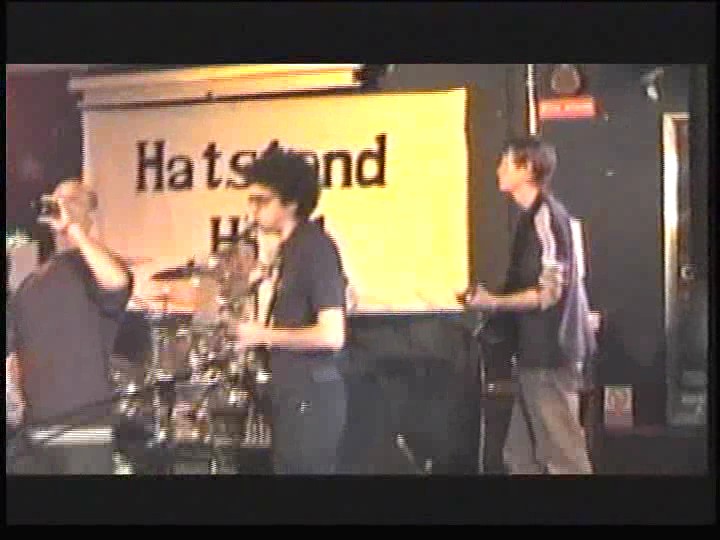 BRING ON THE NUBILES!. an average hatstandhill audience.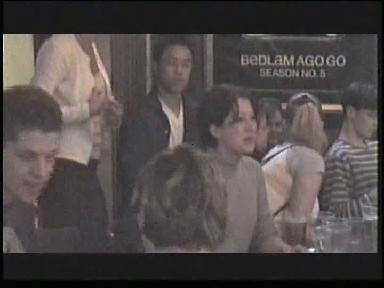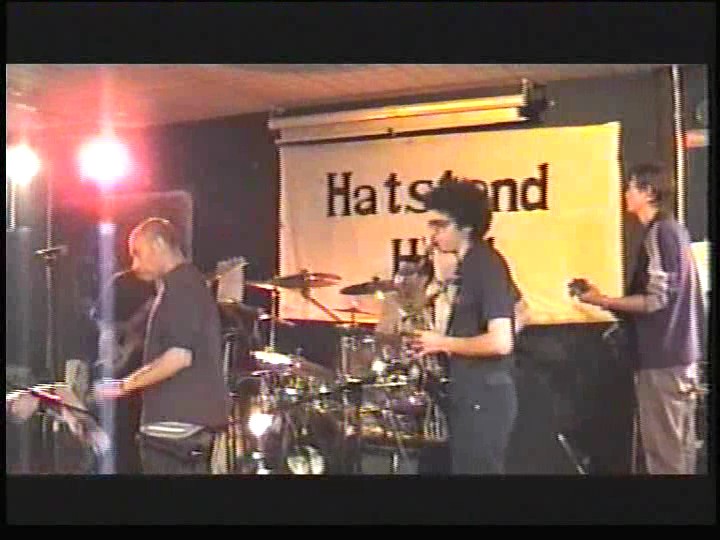 AS A BAND, LIVING AND WORKING AS STUDENTS AT AN ART SCHOOL, OUR GIGS AND EXPLOITS WERE WELL CATALOGED, LEAVING US WITH SOME ENJOYABLE VIDEO, PHOTOGRAPHS, MUSIC AND SNIPPETS FROM THAT PERIOD OF TIME....

OUR GIGS WERE MUSICAL BUT VERY CHAOTIC, WHICH SUITED ME JUST FINE!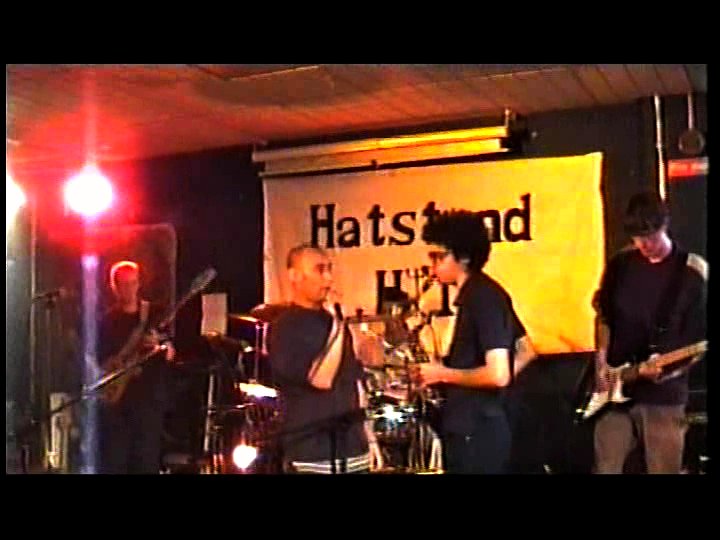 LIFE WON,T SIT AND WAIT FOR YOU,
TIME WON,T HESITATE FOR YOU,
YOU,VE COME THIS FAR
DON,T BE AFRAID,
FOR THE DAYS GONE BY,
ARE THE ONES YOU MAKE FOR YOU
YOU AND YOU AND YOU.
CLICK ANOTHER DAY FOR YOU,
SOON YOUR JUST BE PASSING THROUGH,
THROUGH AND THOUGH AND THROUGH,
YOU,VE COME THIS FAR,
DON,T BE AFRAID,
FOR THE DAYS GONE BY ARE THE ONES YOU MADE FOR YOU,
YOU AND YOU AND YOU.
DON,T RUN AWAY,
FROM THE SHADOWS,
THAT YOU MAKE,
LOOK FOR THE FINER DAYS,
WHERE YOU CAN GRAZE.
"HESITATE". HATSTANDHILL. 1995.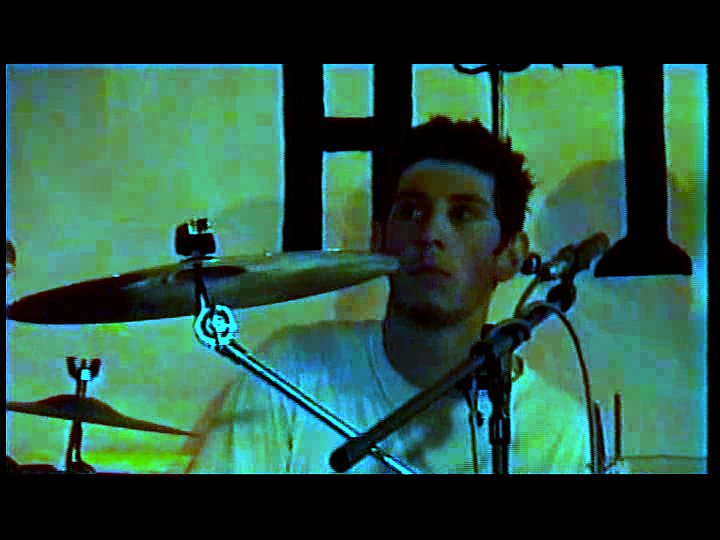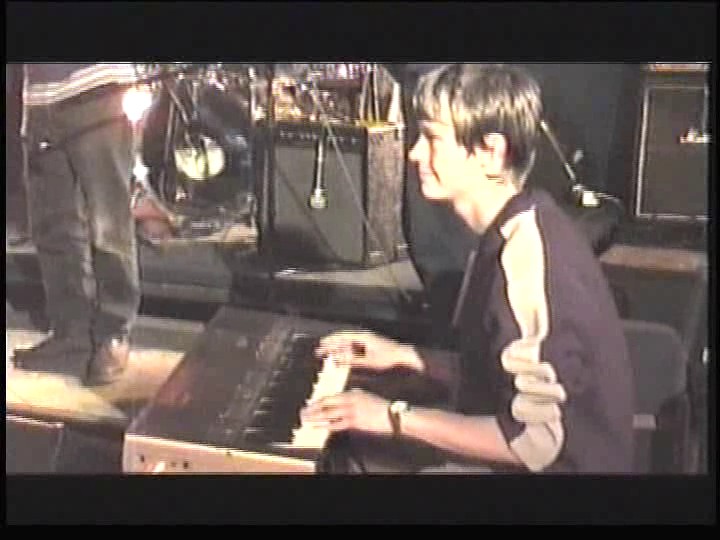 JULIE EGGLETON AND W.G.PAINE HARMONISE! A WONDERFUL DUET!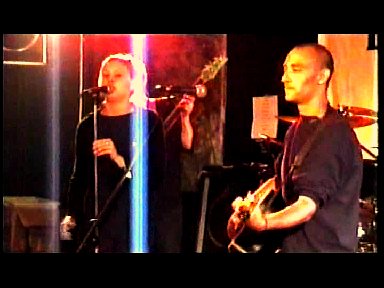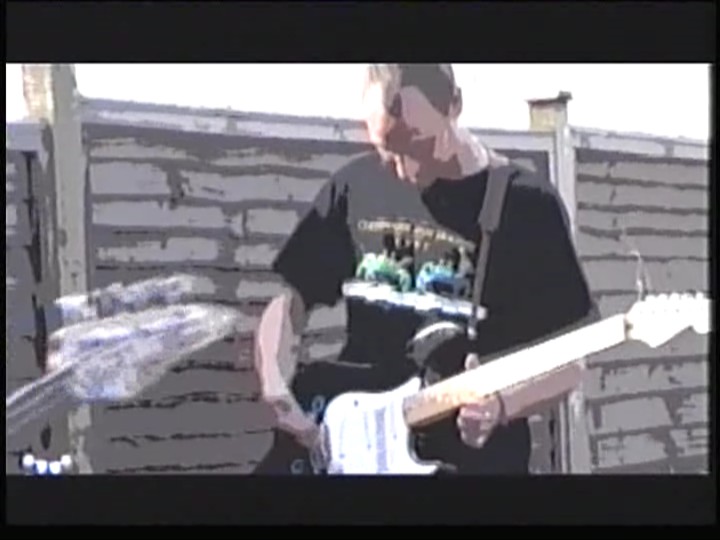 BELOW..GERMAN ANNA WAITS FOR THE LADS AT YET ANOTHER GIG!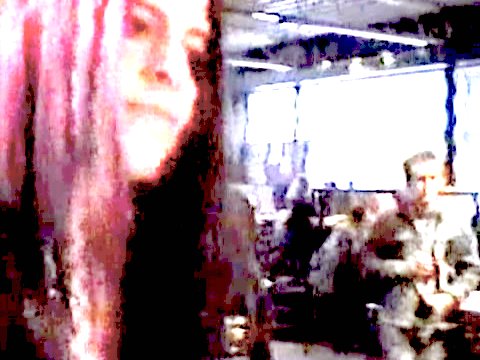 BELOW...IAN AND HARRY AT THE REHEARSAL ROOMS IN DOWN TOWN EXETER...98..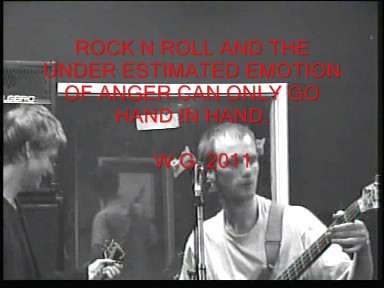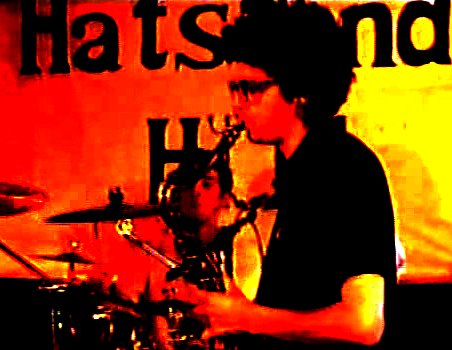 ABOVE. LIVE AT THE SUBA. EXETER.. 29th MAY,1998..BELOW. sasha,s kit.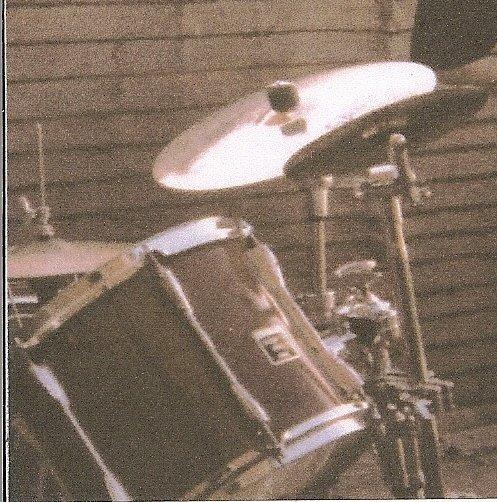 BELOW...HOUSE PARTY...SOME WHERE IN EXETER..1998..I LOVE ROCK N ROLL..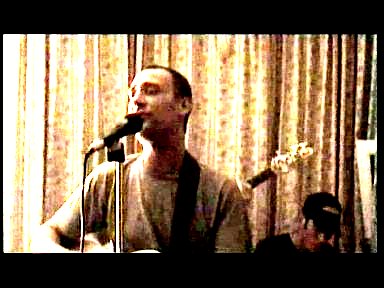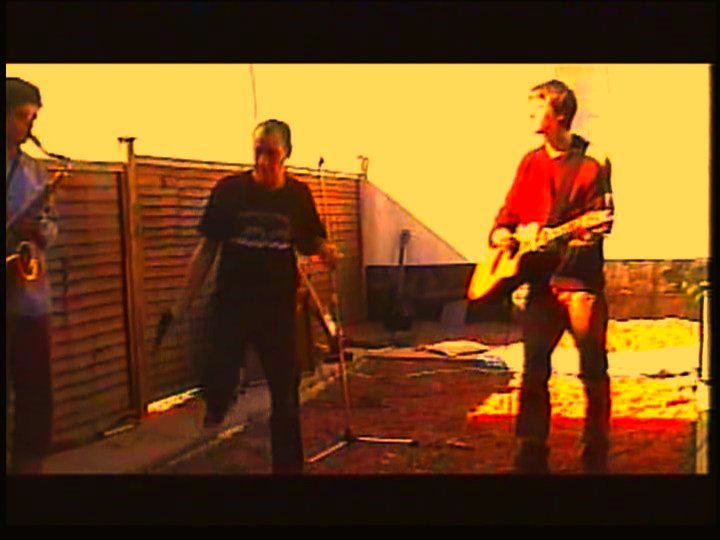 AS A GROUP ENJOYING SUCH A GREAT TIME AT SIVELL MEWS AND ROOM NO.5. HARRY WROTE A SONG TO COMMERATE OUR TIME TOGETHER THERE..I RECENTLY CAME ACROSS A LIVE VERSION OF THE SONG, PUTTING IT TOGETHER WITH VIDEO FOOTAGE FROM THE BACK GARDEN OF THE BY NOW NOTORIOUS NUMBER 5 SIVELL MEWS IN EXETER, PROVIDING US WITH AN INSTANT FLASH BACK AND INSIGHT INTO OUR LIFE STYLE AT THIS TIME...

I never thought of living alone,
with out my doves i sit apon my lonely throne,
ah won,t you stop that ringing,
quelled by the lack of talent
and love for singing.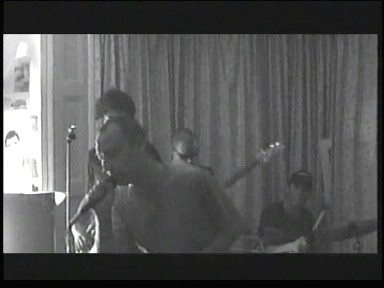 How can you be tired of giving,
when you never gave a thing,
showered and towel dried,
from the beginning.
So now i sit by the window see,
i,de sit by the phone
but a phone would be a luxury,
i,m here now, i,m here now,
how can you be tire of giving,
when you never gave a thing,
showered and towel dried,
from the beginning.
We only ware things that rhyme with scat,
hence the hat,
we only live there in the next door flat,
hence the cat!
"NOT ALONE".1995.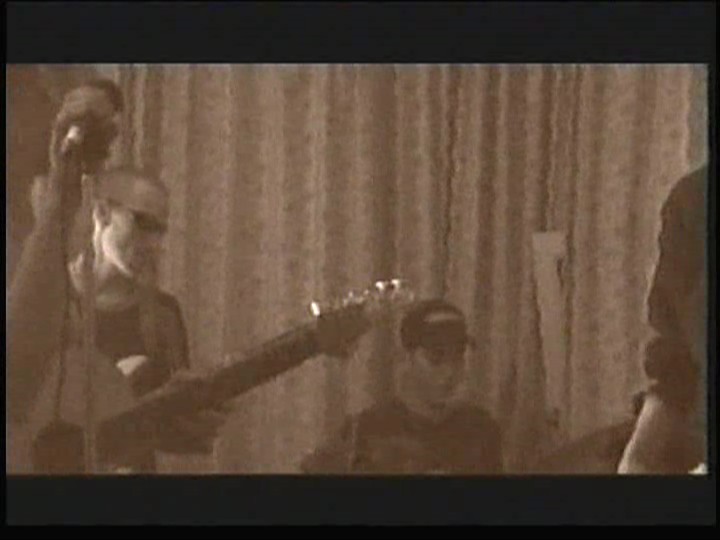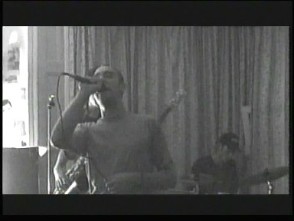 SEE THEM AND FOLK,
EACH AND EVERY DAY,
EVEN WHEN THE WIND,
DECIDES TO BLOW COLD,
REACH OUT AND HELP,
IN EACH AND EVERY WAY,
WHO CAN DEAL WITH MONEY,
WHEN MONEY CAN,T BEAT SOUL.
AM I BEING TRUE,
OR ARE YOU JUST A FOOL,
I,M NOT USING RULES,
SO WILL YOU KNOW,
HOW TO PLAY.
"SUBTLE"..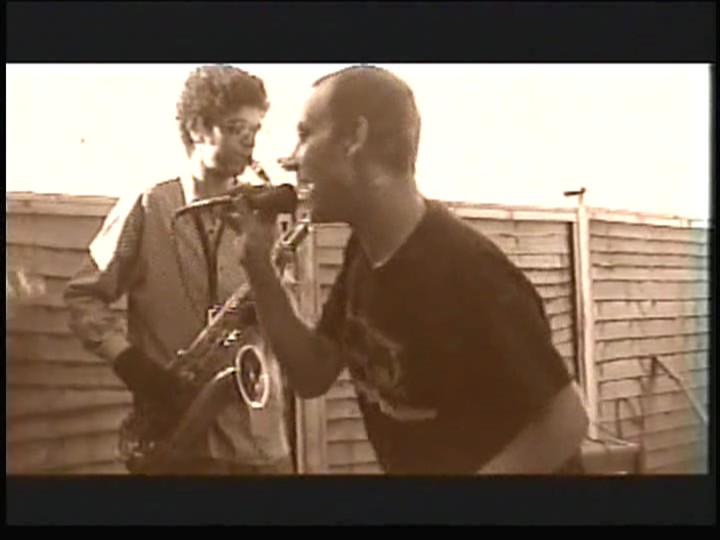 AND A THOUSAND YEARS,
ALL DIVINITY WILL RIEGN,
WELCOME TO THE ALL DIVINE..
"BRIDGE"..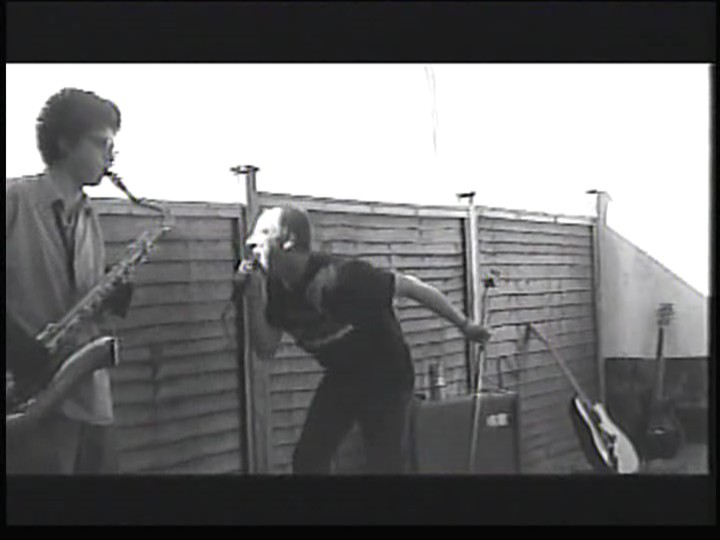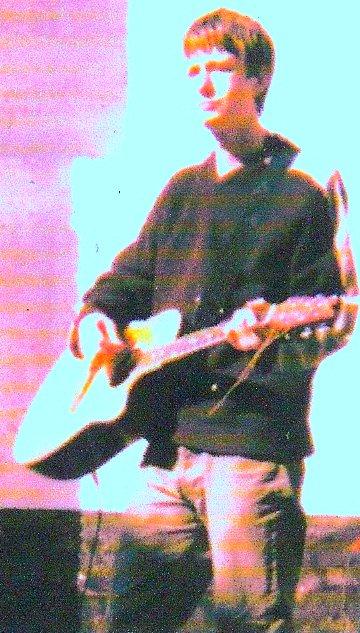 ABOVE. Harry Simmonds at the Sivell Mews open air garden party,1997.
POSTER FOR S.U.BAR,1998.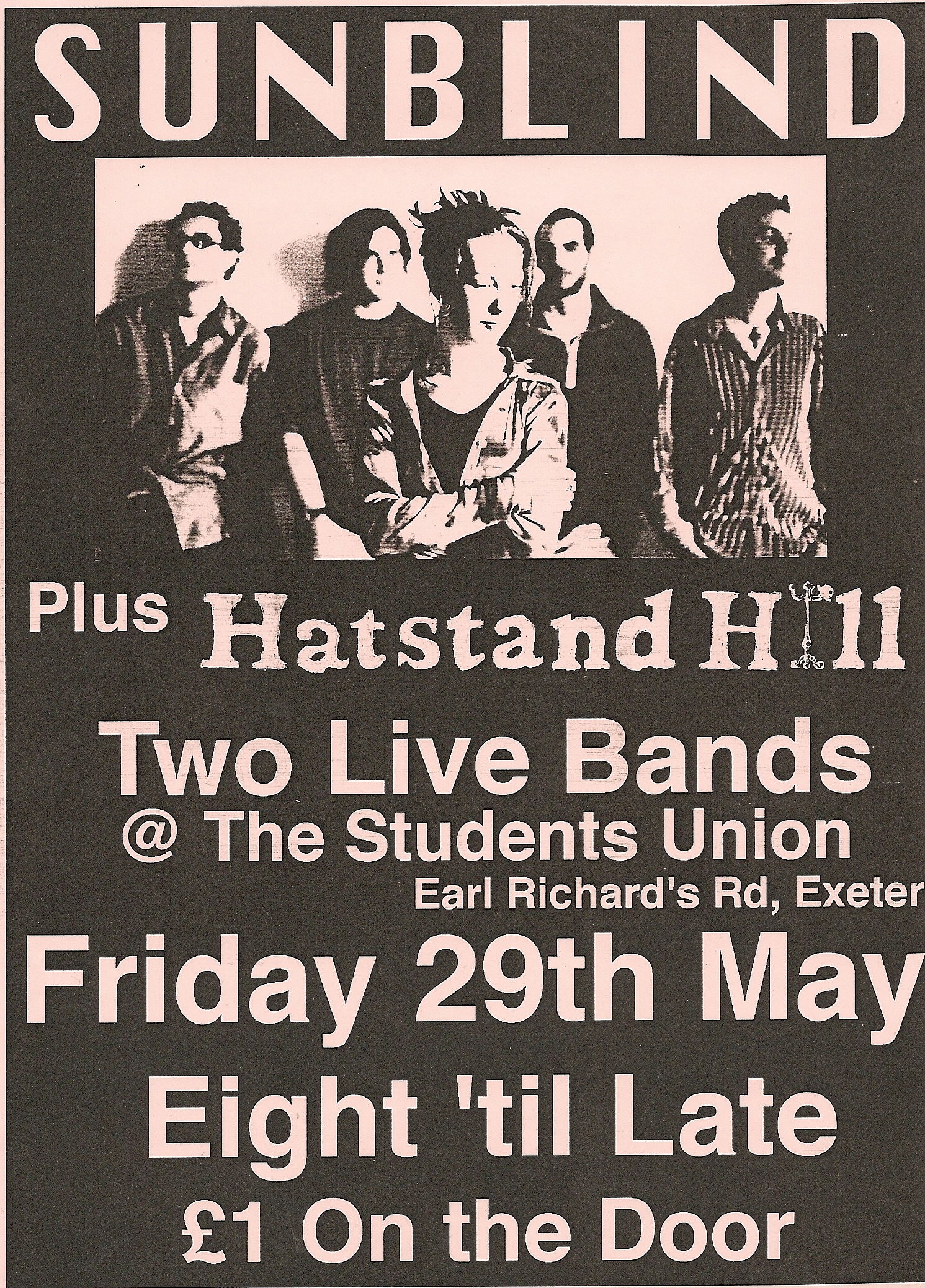 BELOW. sASHA MaNTeL. Dummer. Hatstandhill. 1997/99.

ABOVE. sASHA MaNTeL. Dummer. Hatstandhill. 1997/99.
BELOW. "hATSTAND pLAYS" "Darkness With Colour".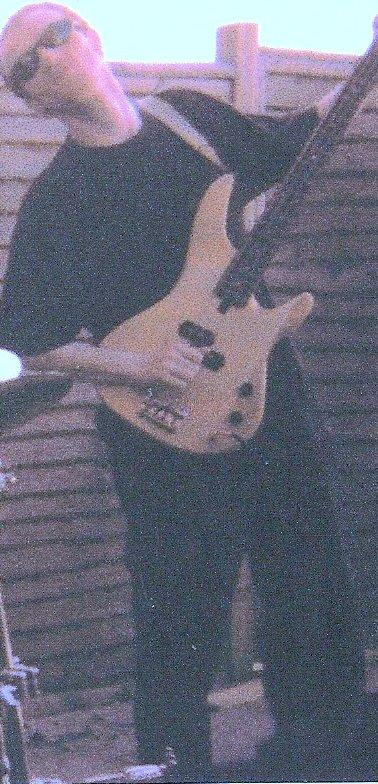 HATSTANDHILL ARE: BELOW.
Ian Hatstand. Hatstandhill. 95/99.

W.G.Paine.Hatstandhill. 1995/1999. Guitar/Vocals.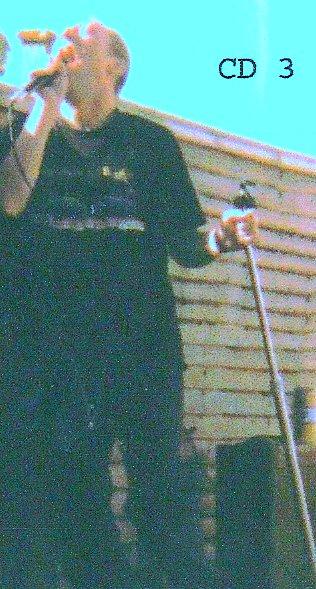 BELOW. Ian Hatstand. Hatstandhill. 1995/1999. Bass.

BELOW. Julie Eggleton look a like. Hatstandhill. 1997/99. Vocals.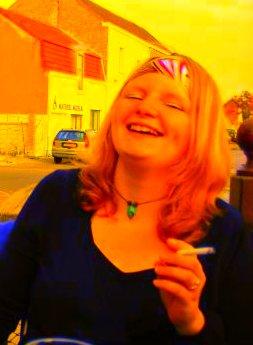 BELOW. Sam Moscrop. Hatstandhill. 1997/99. Saxaphone.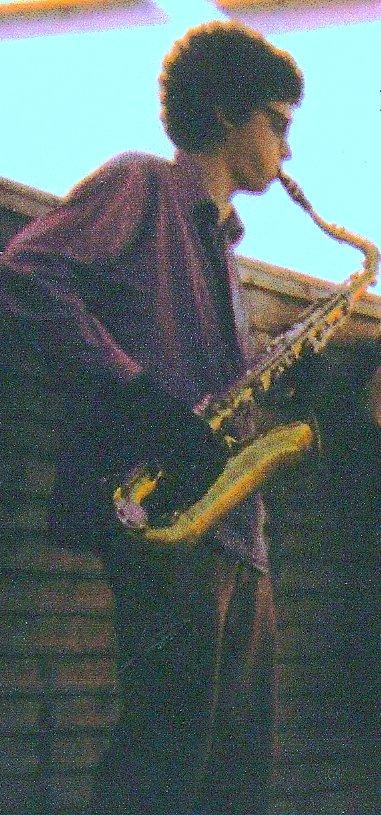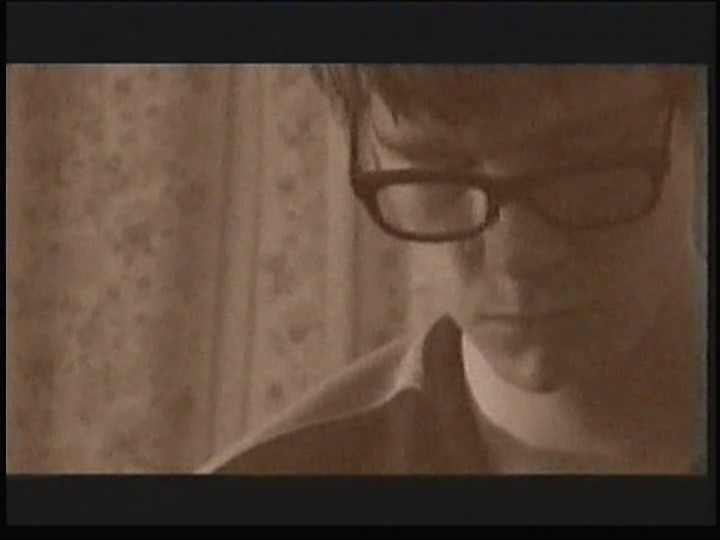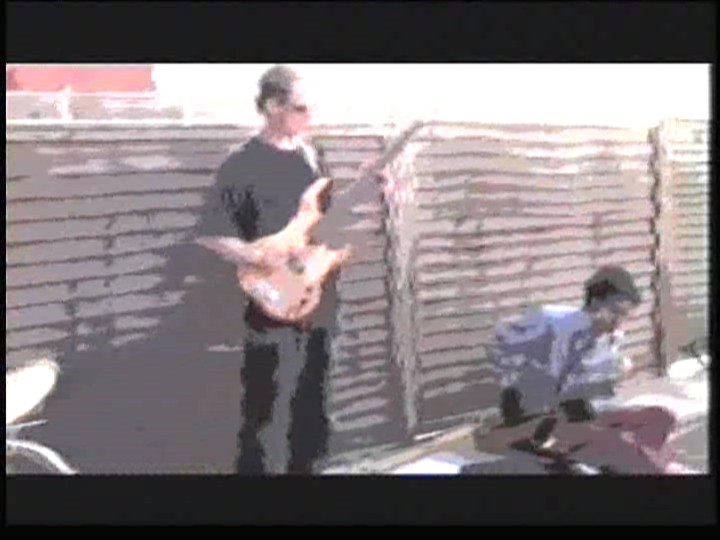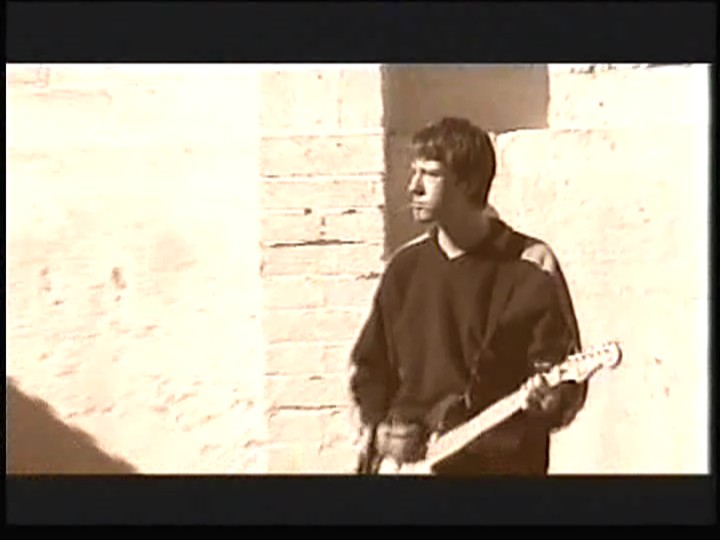 Robert Hill. Guitar/vocals. Now living in Devon where he paints the local landsapes and is currently exhibiting in the West Country...Since Hatstandhill he has recorded two studio albums with Beckamdoherty entiled "Lost" and "Secondary" and is now working with "Surprisinglyhappynick and the personalities unknown" who hope to release their first album before they both die of old age.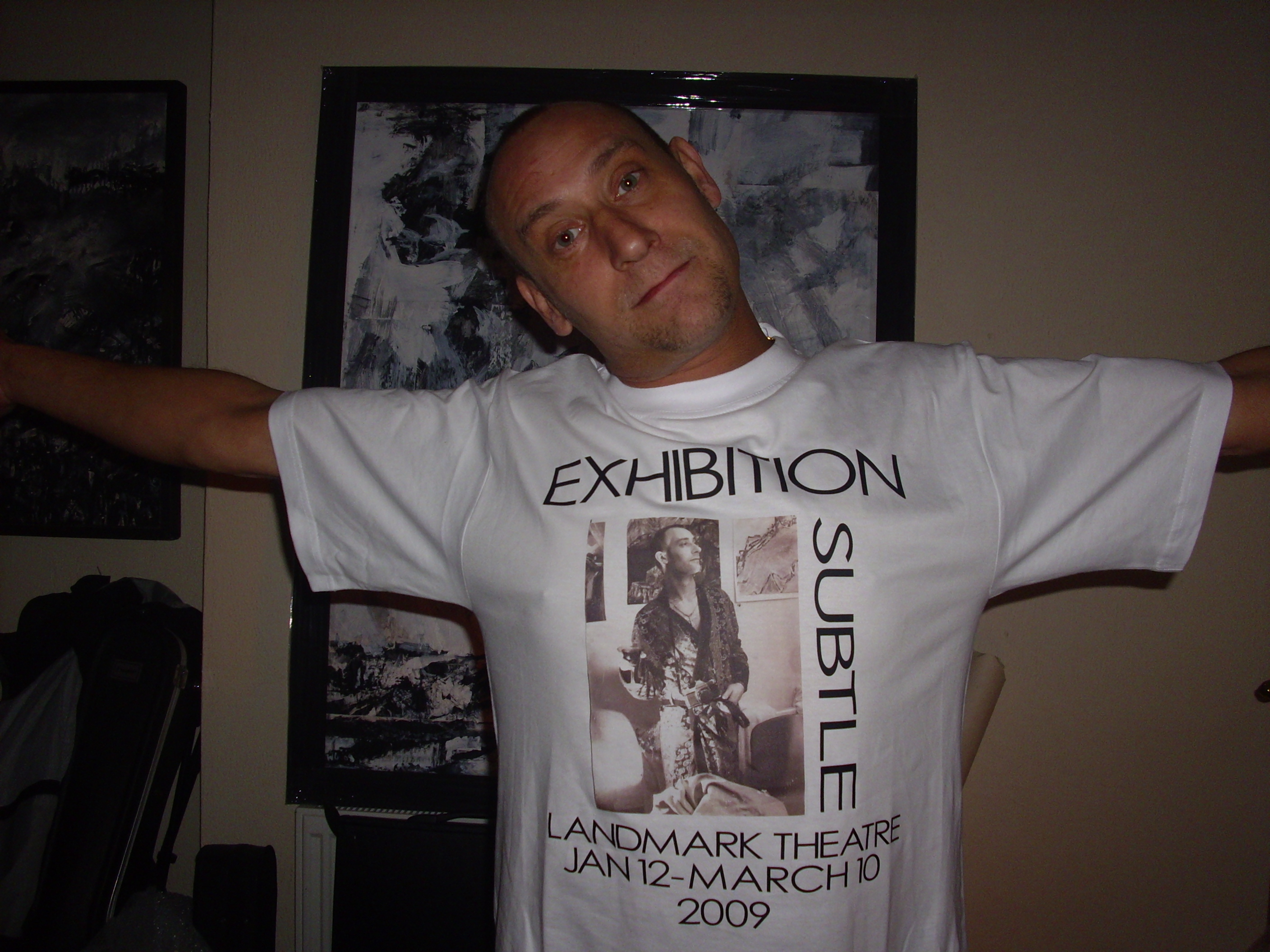 dUNCAN gEORGE, is living in Bristol where he works as a teacher. He is still very much envolved in music, working with the club scene where he puts on D.J,S, as well as live entertainment.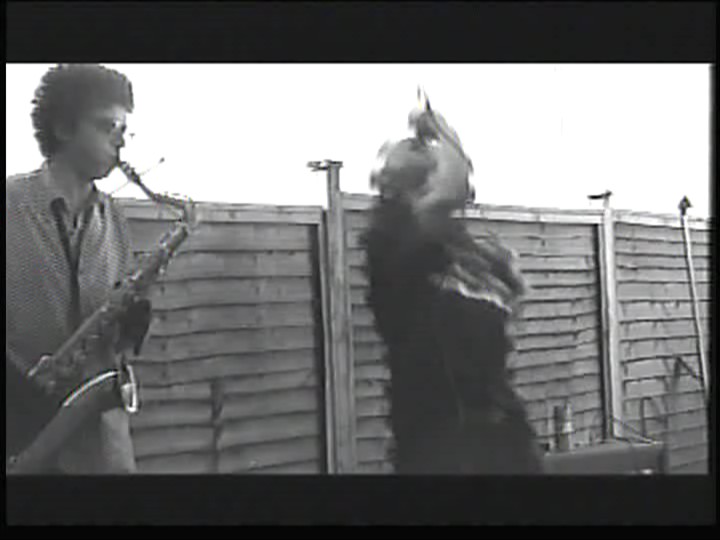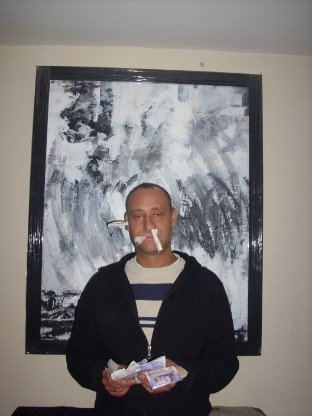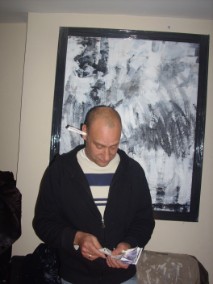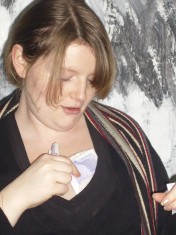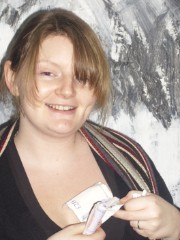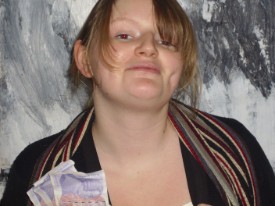 BELOW..IAN HATSTAND AND ROBERT HILL ARE, HATSTANDHILL.. SEPT.2011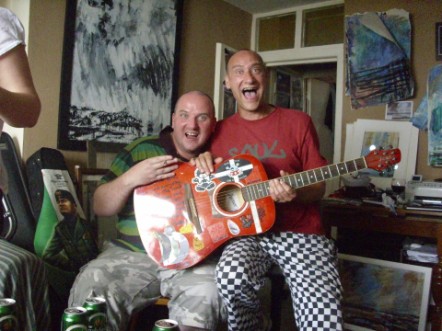 BELOW.SUBTLE LIVE SUBA CLUB MAY 1998
BELOW..ROOM NO.5..STOKE CANNON STUDIOS 1999.