MAKING OF DOCUMENTARY. ROBERT HILL OUR COAST LINE.JUNE 2011.
The making of this documentary, was for me and the team I worked with an incredible experience. We spent the entire day driving along the north devon coast line, stopping to photograph and make quick sketches along the way. We eventually ended up in Saunton and chose a position on the sands to film and paint from . Not only was I made to feel incredibly special through out the filming and interview process but was equally amazed at the final cut....All I can say is thank you to Harry Simmonds for his superb filming, his interview and most of all his remarkable editing skills...I must also thank, Mr Mark Presland for providing our sound track, Tony Edmonds for his photography and of course Lindsey Robertson acting as location manager.....I will always treasure the day and absolutely love the documentary.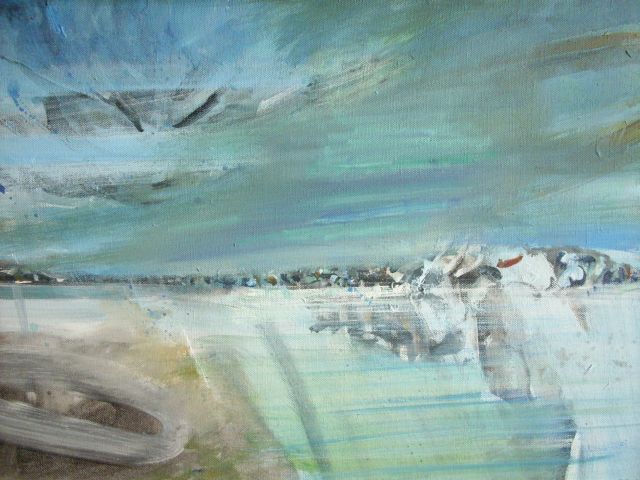 ABOVE. REFLECTION.
BELOW. THE TAKKA TRAIL. BARNSTAPLE ESTUARY.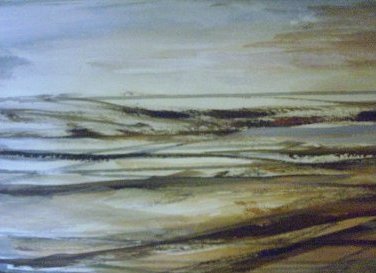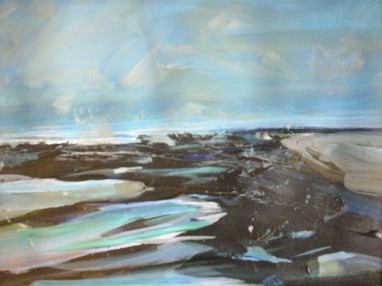 BELOW. SAUNTON SANDS.2. EXHIBITING AT THE GALLERY AT 500 FEET. 2011.

BELOW. THE NORTH DEVON COAST LINE. "EN ROUTE". Acrylic on canvas. 40x50cm..??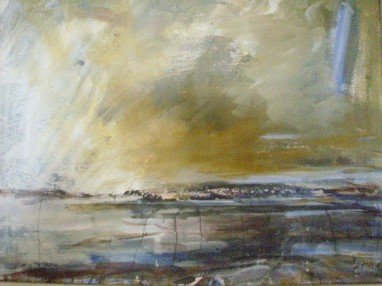 I,LL JUST PUT THIS LAST BRUSH SROKE ON AND THEN BACK TO WORK AS A CHEF..ROBERT HILL WORKS ON NEW PROJECTS..OH DO MIND THE FURNISHER!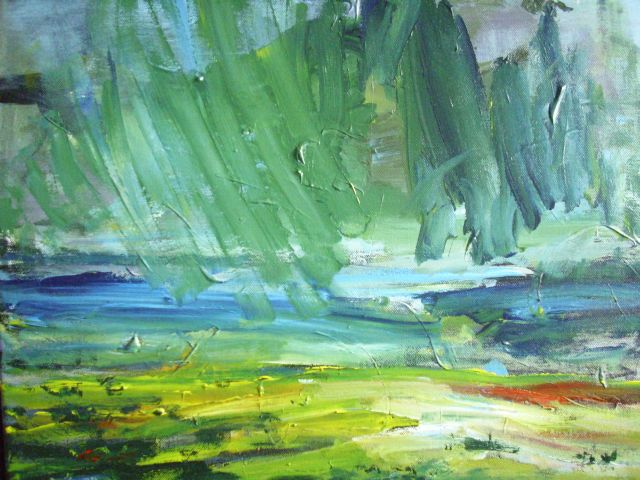 BELOW. SEA AND SKY. 2011. ACRYLIC ON PAPER. 12X16. SOLD AT THE GALLERY AT 500 FEET.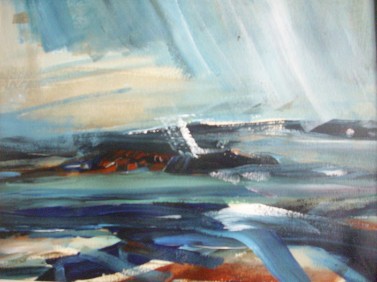 ABOVE, LAND, SKY AND SEA, [COMBE MARTIN BAY]. OIL ON BOARD.

I SEE YOUR FACE, IT COMES IN ALL KINDS OF SHAPES,
I SEE YOU HERE, I SEE YOU THERE
AND TIME WON,T HEAL,
THE PAIN I FEEL.
WELL I AM
AND I HAVE
AND WITH OUT A CARE,
DESTROYED,
DESTROYED.
DESTROYED. W.G.PAINE. 1992.
BELOW. PEACE FROG.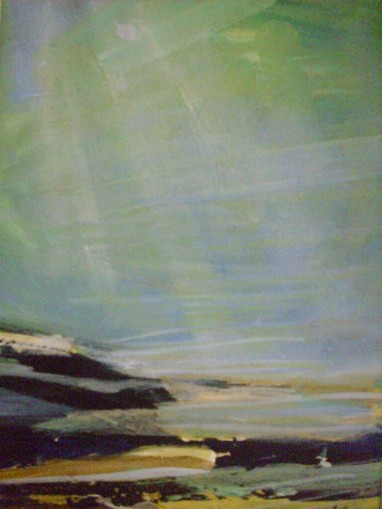 below..painting from saunton sands..acrylic on paper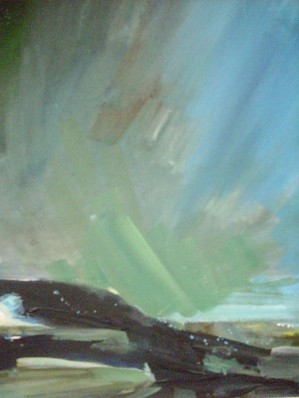 BELOW...TIDE OUT.. COMBE MARTIN BEACH. 2011.
WELL I AM AND I HAVE
AND WITH OUT A CARE,
DESTROYED,
DESTROYED. W.G. DESTROYED.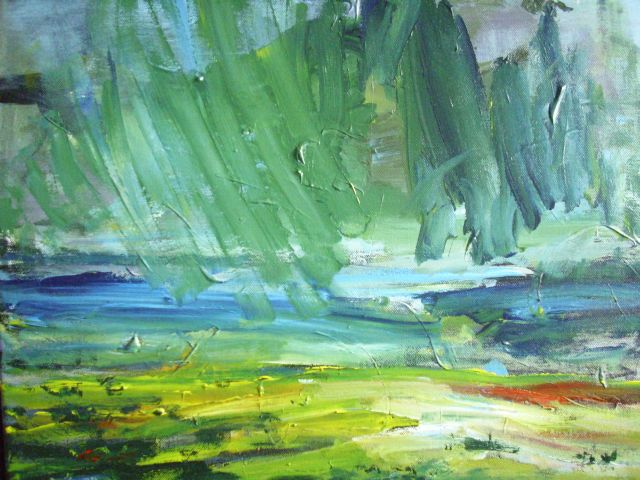 BELOW FLAT ROCK.[COMBE MARTIN]. ACRYLIC ON CANVAS. AT THE GALLERY AT 500 FEET. 2011. SOLD